Why do the super-successful get depressed…
Remember when we were shocked every time we heard on the news that a wealthy celebrity was struggling with mental illness? Like Demi Lovato struggling with eating disorders or Adrés Iniesta, the millionaire soccer player was dealing with depression.
They have money; why would they have depression?
The dichotomy of millionaires and mental health has started to become more blurred in recent years, mostly because it's been discussed more often, and the taboo of talking about mental illness has started to lose its sting (thankfully). Take a bow, internet. You did good! This has led to the humanization of people with a lot of money/status/celebrity much more, and we look at them with more understanding and empathy, that they can also suffer from mental health challenges. Depression doesn't discriminate based on your bank account.
However, not only would it be easy to understand and accept that a Silicon Valley big shot struggles with anxiety or depression, but recent studies suggest that these people are more likely to suffer from mental illness.
That's right, becoming a m(b)illionaire can cause depression.
But also… fighting a mental illness can cost a lot of money.
So you need money to avoid depression, but money can cause you depression? Oh god, stop this train; I want to get off!
The Study That Shocked America
In recent years an investigation brought to attention the New York Times, dedicated to studying how income levels were related to diseases, yielded data that very few expected. Prescription drugs for mental health were tracked to study which areas are most often affected by mental illness. Most of us would think the poorest neighbourhoods, right? I know I did, and well, it was the exact opposite, yes low-income residential areas suffered from major diseases related to obesity and diabetes, but when it comes to mental health disorders, the higher-income areas were disproportionately affected.
This does not mean that the lower strata neighborhoods were healthier in general, only that their main drugs were aimed at fighting HIV or Hepatitis.
The study also showed that the wealthy tend to consume more "lifestyle" medications such as acne, erectile dysfunction, and cosmetic-related medications. The most vulnerable neighborhoods need medications related to poor nutrition and unhealthy environments.
Do The Rich Have Worse Mental Health?
In summary: people with greater financial capacity were more likely to need prescribed medications for mental disorders such as depression, anxiety, attention deficit, bipolar disorder, eating disorders, obsessive-compulsive disorder, etc.
You would assume that, in general, the rich have better health than those less affluent since they can afford private clinics and good health insurance. These results left the researchers asking a lot of questions, like the ones you may be asking yourself right now.
The initial hypothesis was that although lower-income people also suffer from mental illness, they do not have the time or resources to identify the symptoms of a personality disorder and treat it in time.
You and I know the feeling of anxiety we get when not knowing if you will be able to pay your rent the following month can cause.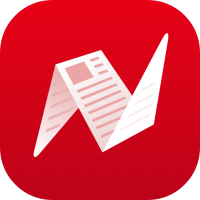 How Can A Millionaire Be Depressed?
There is a very simplistic view of mental illness in which depression is seen as something caused only by the circumstances that someone may be going through.
People with this vision may naively wonder how someone with fame, recognition, and all that money can buy feel sad or depressed. It must be taken into account that all mental disorders can have a genetic component, in addition to the cognitive processes of each person.
A person may be more prone to anxiety due to their genetics. It may run in the family. Others may be more likely to be chronically depressed because of their perception of their surroundings, making it more difficult for them to cope with difficult situations.
A Ferrari won't change your genes or the way your brain is wired.
Success Can Ruin Your Ability To Be Happy
Your brain is programmed to react to external stimuli. However, the way you respond to these situations can be altered over time.
It sounds funny, but when you are used to everything going wrong, you start to develop a defence mechanism against this; it's a way of not going into crisis mode every day and our bodies shutting down from chronic, acute stress (yes, being stressed all the time can actually kill you!). It's literally like a comic about the dog in a hat sitting in a kitchen in flames saying, "this is fine."
If your standards of living go up, your sense of reward is altered, and therefore, you lose the ability to feel success and achievement for small things. For us, the poor (cries in poor), success is being able to make the shampoo last until the end of the month by mixing it with water. For a person who has founded multiple companies in his lifetime, it may feel like a failure to make only $42 million in a year instead of $50 million.
Essentially, when you get so used to success, your brain stops producing serotonin and dopamine, which are the chemicals of happiness. This creates a chemical imbalance in the brain and detracts from illnesses such as depression.
So next time you have to have microwave soups for dinner, be thankful that you can at least produce serotonin.
Mo Money Mo Problems
Biggie was right. He wanted to warn us about the effects of economic status on the correct functioning of the brain all this time. If only we had listened.
We all have the same probability of going through strong situations in life, which may be different for everyone, is the way to deal with it. A person who is wealthy from birth has possibly had a relatively easy life. Ice cream just tastes better with a silver spoon. Although we never know family relationships, traumas, and anything they may experience.
Because of this, they may be less prepared to deal with crisis situations. They may have more financial resources but fewer coping mechanisms to handle a crisis.
However, these are all hypotheses, as there is not enough evidence or research for this.
Maybe becoming a millionaire won't make you depressed, but it's also not a safe ticket away from mental illness. There are many conditions in the life of a wealthy person that can make them more prone to experiencing any type of mental disorder. On the other hand, they are at least more likely to know more about such diseases and be treated in time.
We may need to get used to hearing news about celebrities and millionaires struggling with mental health issues, giving it more visibility and spreading awareness about these issues, as there is still a lot of stigma about depression.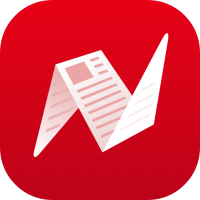 This is original content from NewsBreak's Creator Program. Join today to publish and share your own content.