Many existential questions have arisen among religious cults and pagan philosophers. I know, but stay with me, I promise it'll be worth it — and each legion has been in charge of questioning different aspects of human knowledge, but arguably (and yes, I am in an arguing mood — bring it on!) the greatest and most perplexing and the greatest unknown that has been raised in history is, "Why are we here? "
I am not here to revolutionize anthropology or anything like that. But, for me, the answer to this question can be one — we are all here to contribute something to humanity. Anything, from athletes with their kinetic abilities, through the master artists of any of its 7 branches, to the scientists who have structured what we now call knowledge. Everything is a contribution, even the banalest and empty.
Taking that into account, I do not want to leave this world without leaving a contribution to it, and I think I have finally achieved it.
Therefore, following in the footsteps of some of the greatest scholars in history, who have left their mark in fields such as mathematics or physics, rather than contributing, reinventing them, such as Euclid's theorem, or Bell's theorem, or the Monty Hall Paradox, after nine thousand hours of exhaustive work, I managed to formulate my contribution to this world. I present to you, my legacy…
The Jenner Paradox
First, a little biographical information:
Born William Bruce Jenner in 1949, he became known to the public eye as a young athlete, winning a gold medal at the 1976 Montreal Olympics in the discipline of the decathlon.
After that, he started in show business by starring in several television series and movies in the '80s. At that time he was considered a sex symbol in pop culture, and it was at that time that he underwent numerous plastic surgeries, two of which resulted in a botched partial face and nose job that took many years and many surgeries to correct.
That's why now it seems that some metrosexual dementors sucked his soul and he went from being the wet dream of our moms to someone who seems like a good guy. After two marriages, in 1992 he married Kris Kardashian, a woman with a paraphilia by the letter K and mother of the sadly well-known Kardashian sisters. And being Kendall and Kylie, the only good thing he did after being an Olympic medalist. Arriving with this new family a new reality that brings it back to the public light.
After divorcing Kris in 2014, in April 2015 Bruce finished his gender transition, becoming socially and legally Caitlyn Jenner, because the world needed more 66-year-old white ladies, and this is where the paradox begins.
In her first interview of her as a transgender on 20/20 with Diane Sawyer, she talked about how all her life she has felt like a woman trapped in a man's body.
At this moment, Caitlyn involuntarily becomes an image of the fight for equality in the LGBT + community, becoming moral support for many people in circumstances similar to hers, only with less money.
But when said community relied more on her example, Caitlyn expressed that she was not homosexual, despite the fact that her current partner, Candis Cayne, is also a transgender woman. Until in September 2015, Caitlyn appeared on the Ellen DeGeneres show a.k.a. America's Greatest Lesbian, in which when raising the issue of same-sex marriage, she exclaimed that she was against equal-gender marriage. Wait, what now!?
So to summarize:
Bruce Jenner goes from being a sex symbol to becoming the most famous transgender woman in the world, dating another transgender woman, and finally to an image against same-sex marriage, reiterating several times that she does not consider herself a homosexual person.
So for her not to consider herself gay, she shouldn't really consider herself a woman, being Candis Cayne's boyfriend; Or in the opposite case, Caitlyn is the girlfriend of whatever Candis' name was before her transition. Steve maybe, I don't know. In other words, one of these gender changes should be denied, but if we do not count any, we are talking about two men who spend a lot of money on bras, and therefore: homosexuals. And if we count both processes, we refer to two women with more wrinkles than nature could allow, consequently: lesbians.
So is Bruce/Cait a gay man? A lesbian woman? Whatever Benedict Cumberbatch is? There is no way to answer this without, a paradox if you will — I'm kerfuffles. So perhaps we are present before a new paradox of the XXI century, being able to reach the paradoxical level of the question: "If Pinocchio says 'I'm lying', does his nose grow or shrink?"
What do you think?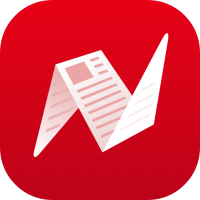 This is original content from NewsBreak's Creator Program. Join today to publish and share your own content.