Is It Really Better To Show Than To Tell?
Surely you've ever heard the phrase "show, don't tell" addressed to someone who writes. This writing advice has become a topic of popularity, like overworked pizza dough, or one of those mantras, repeated over and over and yeah, you get the point…
This phrase has become iconic over time because it is the first piece of advice anyone who knows how to write a little gives you. It is the typical advice that an expert writer gives a beginning writer in any movie or book that you read. I'm sure that even if they haven't told you, you've seen or read it somewhere, right?
First rule of Writers Club: Don't talk about the writers club.
Second rule of Writers Club: Show, don't tell.
Third rule: Be nice to each other.
You're reading this and thinking man, wth are you talking about? Show? Tell? But young grasshopper, I shall echo the words our green Jedi master once said:
Patience young one — Yoda
It's good advice. When someone is told to show instead of telling it is because they make the mistake of not showing, they have forgotten. But not because you can't tell and you just have to show.
This tip of beginners has gotten out of hand, and many believe that they should always show and never tell. But is it really better to show than to tell?
Is it actually better to show?
Telling and showing are valid, useful and necessary narrative techniques. However, people often limit themselves to cliché advice and go no further. How to show? When is it better to tell? If you don't go deeper into each technique, it doesn't matter if you turn your novel into a coloring book, showing won't help you narrate anything.
What is telling?
Telling is making a summary of what has happened with your words, or those of the narrator.
Telling, in short, is communicating to the reader what they have to think.
What is showing?
To show is to narrate the action to try to give our reader the feeling of seeing it in real-time.
In addition, showing implies transmitting what the eyes can see and the senses perceive.
Ultimately, showing is allowing the reader to reach their own conclusions.
Why do they advise us all the time to show instead of telling? Well, in essence, because it is a more effective way of expressing emotions. You feel more what you see than what you are told. If you want readers to know that a character is depressed it is quicker to show him disheveled, troubled sleeping, in an untidy apartment. Simply writing "John is severely depressed" doesn't feel so real, does it?
No, you don't always have to show
"Have they been lying to me all this time?!"
No, I have just been misguiding…
It is true that when we start to write we tend to tell much more than show. But both techniques are, as I said, necessary and useful.
Not only do you have to know how to use each of these techniques correctly, but you also have to know when it is most appropriate to use each of them.
How to tell:
Situation: we are in a kind of confinement in which food has to be rationed. The narrator introduces a character and tells us that he is selfish.
How to show:
In the food rationing situation, the narrator does not tell us who is selfish, he leads us to see him hide food under the mattress and then demand a larger portion on his plate at mealtime claiming that it is the largest.
Every amateur writer will have to learn at his own pace how to appropriately choose. For that, you have to write write write. Over time it becomes a sixth sense, you just know it.
Debunking the myth
Showing quickly became a popular technique because it makes it easier for you to create a more immersive narrative. In this way, we challenge the reader a bit to create their own theories, interpretations and points of view and make reading something more interesting. But this doesn't mean that all of our books have to be as complex as a Christopher Nolan movie timeline.
The intellect of the reader does not have to be tested in each paragraph as it becomes monotonous and boring. Many times, narrating the facts is enough to provide the necessary information to continue with the story.
As you can see, both options are possible and work perfectly. You will use each of them depending on the result you want to achieve or the rhythm you want to maintain in your story.
A dialogue is a clear example of "showing." A summary of a conversation made by the narrator is "tell."
Neither of the two options is better than the other, each one has its merits and you have to know how to use them to have a good narrative balance and become that great writer waiting to come out.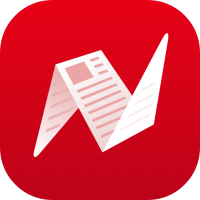 This is original content from NewsBreak's Creator Program. Join today to publish and share your own content.