Being empathetic is always thought of as a great trait, but nobody talks about the dark side of empathy and the risks it can have for mental health.
Empathy is a virtue that is associated with emotionally intelligent people. It can make us better in our social life, and also at work. However, when this channel for feeling and identifying the emotions of the other is very wide, it can affect us, block us and finally incapacitate us. So, too much empathy can hurt you?
Getting too involved in other people's problems and making poor decisions is common in people who feel a lot of empathy, so yes, it can be a problem. If you feel this is your case, read to the end to find out what to do.
Demystifying empathy
Our friends appreciate having someone who can understand their emotions and problems so precisely. They all love an empathic BFF!
However, not everything is rosy. For example, with many medications: a controlled dose helps the body recover. Too high a dose can do us a lot of harm. In addition, it can be a very high specific dose, but also too large or frequent consumption.
Empathy is often associated with a feeling of universal justice. This belief places empathic capacity as a moral value, making people believe that their decisions based on empathy are the justest and correct. However, it is not always so.
What to do when empathy starts to hurt you?
The discomfort that empathy causes have a wide spectrum, from physical pain to emotional contagion. Although this is not a negative thing, it can become a problem and even interfere with the normal performance of daily life.
In general, too much empathy causes me an emotional drain from absorbing other people's feelings or solving problems that are not mine. Therefore, here I bring some tips to limit empathy and not suffer the pain of other people.
Focus on your needs
It may sound selfish, but your mental and physical health can deteriorate if you usually put your interests on the back burner to prioritize those of others.
Therefore, before considering whether to help that person, check if you will be able to manage that help. This is one of the main reasons why empathy causes us discomfort.
It is not bad to put yourself as a priority. If you are not in a position to help someone, you will not be able to do it, and you will only wear yourself out more.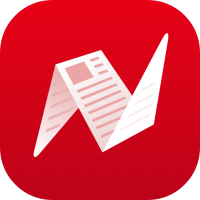 2. Their problems are not yours
The intensity of the emotions that empathy arouses can make you take on the problems of others unconsciously. Sometimes distancing yourself from a person helps reduce the intensity of empathy and makes it easier to think of more helpful solutions.
Reducing personal contact with these needy people is a good method for this since empathy is activated mainly through what you see and what you hear. Sometimes you can help more through text messages than talking in person.
3. Don't take it so seriously
The idyllic thing would be to have a switch that turns empathy on and off for those moments when it becomes too intense. Unfortunately, this is not the case, but the feeling can be alleviated by not taking it seriously or even using humor.
In this way, a line is established between the emotion and the observation of it. This also reduces compassion fatigue.
4. Set limits
Being very empathetic is a gift when it comes to knowing the reality of others and connecting with them. The suffering and joy that empathy causes are genuine, not a reflection or an idea.
Emotional vampires, narcissists, angry or very self-pitying people are examples of profiles to avoid in interpersonal relationships if you have no choice but to deal with them, set limits that don't allow them to take advantage of your ability to put yourself in their shoes.
5. If empathy is hurting you, find space for yourself
Solitude and tranquillity help to recharge the energy that has been escaping through empathy throughout the day. Reserving a time or a place for it is not at all selfish: if you prevent your battery from draining, you will have more capacity to take care of yourself and others in the best possible way.
As you can see, empathy can be very harmful to your health, and it is not always the superpower that everyone talks about. If not carefully regulated and limits set, we become the emotional punching bags of the people around us. Before you know it, you carry all these emotions, pains, and worries that are not even yours.
You should not stop being empathetic. Although it is rarely a decision, do not allow this to wear you down. Your own problems are valid, and surely you don't need more of them.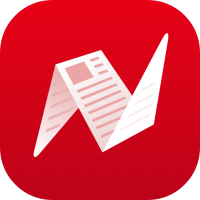 This is original content from NewsBreak's Creator Program. Join today to publish and share your own content.