Do you consider yourself a shy person? It is normal when they ask you this, you usually say that you are. However, statistically, we cannot all suffer from shyness, although there are people who suffer from social phobia, and many claim that they suffer from this. But wait for a second, not all shy people suffer from a disorder, or can they? It is important to identify the symptoms of social anxiety to differentiate it from shyness.
Overcoming shyness is a challenge that many struggles with, although in many cases the situation is not as serious as we think. Many tend to make the mistake of diagnosing themselves with disorders such as social phobia without going to a trained professional.
"I was going to shake his hand and I ended up giving him a fist bump, it was so awkward, my social anxiety played me out again!"
Without knowing it, what we do is sabotage ourselves, believing that everything is the fault of a condition greater than ourselves and that we do not have much role in the solution.
This is why I bring you a way to identify social anxiety symptoms that ACTUALLY works to differentiate it from shyness.
Is it actually a social phobia?
First things first, shyness is just a personality trait, not a condition or disorder. It's something you can work to overcome or change, like an eating habit, or a fear of roller coasters. Although, although a very shy person and someone with social anxiety may have several things in common, comparing the latter would be like comparing that you like having all your books in order and suffering from Obsessive-Compulsive Disorder.
Should I really look for tips to overcome shyness? Or I need professional help for a more serious problem.
The big difference between these two terms is the severity of the symptoms. Let me save you time and tell you that if you're here because you're having a hard time making conversation at parties and you're still a teenager, the answer is: you're just a little shy. Don't worry, you just need to motivate yourself to get out of your comfort zone a bit. That'll be 100 dollars, please.
A person with social phobia is not completely unaware of how to integrate into groups and socialize, simply the price to achieve it is a very high level of anxiety.
Social Anxiety symptoms and differences from shyness
Two very troublesome things happen here:
1. Shy people believe that they suffer from a terrible mental illness and condition themselves not to be able to change their situation, falling into a spiral of self-sabotage.
2. People with actual SAD (social anxiety disorder) minimize their situation because they are told that they are just shy and that they just have to "go out more" or go to a bar from time to time. That is why they never seek professional help and their problems only get worse.
So we better start differentiating these two conditions ASAP!
Most obviously, social anxiety is diagnosable like any personality disorder. So the short answer would be that if you go to a therapist, that is where you will know if you really have a disorder.
But if the following things don't apply to you, save yourself the trip, you can be sure it's just shyness.
You are unable to function as a member of a social group. Which causes you problems in your personal life.
You can't stand being the center of attention, to the point of feeling panic attacks or a lot of anxiety.
When you have to be in the public eye, like giving a speech, the worry is so great that you can't sleep or eat well.
Thinking about getting out of your comfort zone and interacting with others causes symptoms like sweating, a racing heartbeat, or shaking.
If none of these signs apply to you, you can rule out social phobia or social anxiety right away. That will be it, it's 80 dollars extra.
Ok, it's just shyness, but how do I get over it?
I am going to confess something to you, I was not always the charming and charismatic blogger you are reading, I was once someone very very shy. I do not have a secret formula or a miraculous tip to overcoming shyness, I can only emphasize some things that you are surely not considering.
Being shy is not a disability, although it will not always be easy, it is something you CAN change (if you want to, of course). So the first thing you should do is recognize that it's nothing you should fix because there's nothing wrong with it.
It is not about changing who you are, shyness does not define you, you are a complex human being with a great set of skills and strengths. Focus on the things that you are really good at, use that to your advantage to socialize naturally.
You don't have to justify yourself to others. If you are in a conversation and someone points out that you are not talking much, you should not say "oh sorry, I am shy", you are only sabotaging yourself. Forcing things is not the way to do it either.
Finally, if any of the above social anxiety symptoms resonate dangerously close to home, it doesn't hurt to seek advice from a certified professional.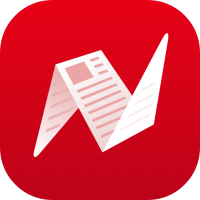 This is original content from NewsBreak's Creator Program. Join today to publish and share your own content.