A while ago I wrote a post about the importance of having hobbies for mental health. You can read it here. I don't know if it's fair for me to say so but I think it turned out very well, right?… right guys?… anyone? *crickets.mp3*
I know it did.
In that post, I talked about how by having a hobby, you can live the dream of doing something that makes you feel passion without the burden of depending on that being your source of income. You can paint pictures in your free time and have a regular job, if you find a balance, you will have food in the refrigerator, the rent paid, and a heart full of passions.
I personally have a passion for not being homeless.
Some of you told me that you liked the post and found it interesting since many have hobbies that they stopped doing when adult life began to consume all their time. A friend used to practice martial arts when he was young and a few days ago he enrolled in MMA classes. I want to believe it was my post and the new season of Cobra Kai was the source of motivation for him.
Some told me how they could turn their hobbies into a source of income, without having to leave their stable jobs in the process. Since technically I live on my hobby, which is writing. However, it doesn't work the same for everyone, as for someone who likes to bake sweets, blogging isn't as effective. Don't despair, there is a way that whatever your talent is, you can create a community and start creating a livelihood from it.
Build your own community with ConvertKit
I'll be honest with you guys, I don't know shit about marketing, the subject even confuses me a bit. Leads, B2B, engagement, buyer persona, all that sounds very interesting but I really don't understand half of it. When starting a venture, we know the importance of having social networks associated with that and digital marketing, but not all of us can pay an expert to help us have effective strategies. We also don't have the time to educate ourselves and become professional marketers just to have enough followers on Instagram. What is the solution? Email marketing.
Email marketing basically consists of having a list of contacts by mail of clients or potential clients, who will receive your content by subscription. You still have to do some marketing for your business, but this way you don't have to worry about unintelligible social media algorithms that don't show your content to your followers… I'm looking at you, Instagram…
ConvertKit is an automated email marketing software with which you can share your content or products with all your subscribers. You can also create a landing page where you can connect all your networks and services.
How to make your hobby profitable
ConvertKit provides you with a series of tools to create a community. Create a subscriber list, offer your digital products, teach a course, show what you can do and love to do.
Imagine that you like to illustrate in your spare time, you are considerably talented (I know you are, sweetie) and you would like to make a little more money every month. With ConvertKit you can create a landing page and offer your digital illustrations to a database of potential buyers, in addition to creating a closer relationship with them.
Let's say that your passion is cooking, you can offer online classes for all your subscribers, as well as recipes and tips. You don't have to worry about your content getting lost in a sea of ​​promoted posts on Facebook or Twitter since what you do will be received by your subs instantly.
Let's say that like me, you like to write, but you don't want to go through the whole process of creating a new blog or profile on Medium (I know it's exhausting), waiting for it to be positioned correctly, and attract readers. With ConvertKit you can offer your own Ebook and thus hook your readers and convert them into buyers.
Wealthy is healthy
I don't mean to suggest that the key to stable mental health is a full pocket because it isn't. But let's face it, we all need bread on the table and pay the bills without selling our lives to an employer. The quarantine has shown us the power of determination and the internet, thousands of content creators have been born out of this crisis and we have seen the importance of people who love what they do and can offer their services with ease.
Converkit offers you a free trial, give it a try and see how far you can go with your hobby. There is someone out there who needs your illustrations, or read your stories or learn your recipes. You can become someone's inspiration.
Follow me to see more articles like this.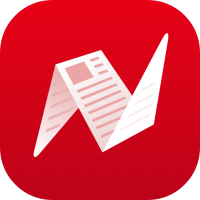 ...
This is original content from NewsBreak's Creator Program. Join today to publish and share your own content.