Are you tired of looking for the healthiest diet? The one that helps you lose weight and that doesn't involve eating broccoli every day. Have you tried everything? Intermittent fasting, high protein foods, the Mediterranean diet, and nothing seems to work. You probably haven't tried a diet for your brain.
That's right, maybe I'm not an expert in nutrition and fitness, maybe I don't know what is best for you to gain muscle and have the desired summer body, but I do know a thing or two about mental health and well-being.
Our brain is like a car engine, if you put bad gasoline in it, it breaks down. The solution? Fuel your engine with healthy and balanced gasoline.
(Disclaimer: do NOT put vegetables in your car's gas tank).
You will be surprised to know that a diet rich in high protein foods can do a lot for your brain and its functioning, resulting in better moods. You may not be interested in finding the healthiest diet to have a statuesque body, but you should be concerned with feeding your brain well.
The best part? You should not worry (so much) about a strict and monotonous diet to have a fit brain, most of the things you should eat are typical everyday meals. Watch the following foods carefully and prepare to enter your brain in a bodybuilding competition:
High protein foods = high-performance brain
Proteins are essential for optimal brain function. In fact, they have been shown to provide a large number of amino acids that are vital for the functioning of neurotransmitters. Did that all sound like gibberish to you? For me too, it's just something I memorized from Wikipedia.
Let's put it simply: neurotransmitters are responsible for making us feel things. Depression is the malfunction of these and therefore, the brain does not regulate emotions normally. So: good neurotransmitters = happy chemicals in your brain. Yay!
How can you find high protein foods? You just have to open your fridge and voila! Unless you only have a beer and frozen pizza in it. You can find protein in:
Dairy products.
Eggs.
Fish and shellfish.
Meats.
Soy.
The Mediterranean diet and the treatment of depression
Imagine that a patient is diagnosed with depression and is told that the treatment is to eat hella things. That's the dream! I wish I had depression.
It has been studied how healthier diets can play a determining factor in the recovery of patients with mental illness. Among the most famous: the Mediterranean diet. This diet has become very popular because it does not restrict you from eating tasty things, and the best part? works great for a healthy mind and body. It consists of the following:
Eat meat regularly (high protein foods gang rise up!), the white ones more than the red ones.
Eat enough fruits and greens every day.
Eat whole grains.
If you are going to eat dairy, keep it low in fat.
Be moderate on refined sugars, you don't have to give up ice cream and cookies forever, just don't turn your fridge into Willy Wonka's factory.
If you are going to drink, that is only two glasses of wine maximum a day.
I don't know about you, but this Mediterranean diet looks like a regular weekend for me. Have an apple instead of a pound of ice cream every now and then and you're good to go!
Drink water and sleep well
That sounds like the instructions you would give a child in kindergarten. It sounds silly, but drinking enough water is very important for our brains to function properly. The tricky part is that it is not so easy to know if we are dehydrated, because we tend to ignore the signs. If you have chapped lips and your pee looks like apple juice, you need to drink more water.
On the other hand, finding the healthiest diet will do nothing if you don't get enough sleep. When you sleep, your brain processes everything you have ingested during the day, if you do not rest, the vitamins and minerals are not processed correctly. High protein meals and the Mediterranean diet will be no different than a junk food diet if you don't have a good night's sleep.
It does not matter that you are not an elite crossfitter or that you think that you should not take care of what you eat because you are not looking to have an enviable body. We must take care of our meals because everything has a direct effect on our brain and mental health. Don't look so much at your belly fat or flabby arms without first looking at your emotional well-being.
You can be ripped and strong on the inside, then you can be on the outside.
So to sum it up: eat plenty, get enough sleep, and water the hell up! It's that simple: your brain will look like a weightlifter that makes others feel insecure about going to the gym.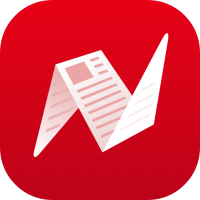 This is original content from NewsBreak's Creator Program. Join today to publish and share your own content.