Filmmaking is really, really scary. If you have this idea and you've got to bring it on screen in no way and something that will hopefully resonate with people with that, there's the risk of being criticized. There's the risk of it not landing. You're not working. But if you believe in a story enough, it's important to have the courage to tell that story.
I got started as a filmmaker right out of high school. I didn't go to film school or anything like that. Bought a Cannon for my birthday and really built a career off that camera. Film is just such a powerful medium. We have the ability to show people worlds that they never knew existed. And so I think the through-line on all my work is the feeling of authenticity.
If it isn't real to me, if it isn't something that I've seen or experienced in one way, shape or form, you probably won't find it in my work. Every scene that I write is typically something that I've seen or experienced or somebody in my life has seen or experienced. And I also make it a point to really highlight the black experience. That's something that's extremely important to me through my work. It's telling the story of my mom, my sister or my cousin, people in my life who may have not otherwise had their story told.
The response to my work over the past few years has been tremendous. The support from my community has been awe-inspiring. The feeling I get when creators of color tell me they feel represented through my work isjust beautiful and really overwhelming. It's a really special honor that's at the heart of my mission as a filmmaker; to create stories that inspire people. It's more than just what's on screen. It extends beyond the screen into people's lives. So to see the response from so many different filmmakers saying, things like, I feel like you told my story. This inspires me to continue going on my journey.
You can't really ask for anything more as a filmmaker. In my mind, there are certain stories that if you don't tell them, don't ever get told. We simply cannot wait for permission to tell those stories. We have to step out on a limb and put our art in the line of fire, come what may.
But if you believe in something enough it's worth all the risk.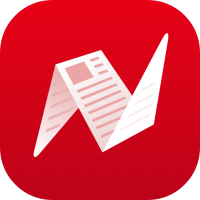 This is original content from NewsBreak's Creator Program. Join today to publish and share your own content.