In mid-April, I came across a post proposing a challenge in which you must post for 30 days without fail for a month.
That is bananas! — I said.
And at that very moment, I knew I was going to try.
Here I am, I completed it and the results totally exceeded my expectations with this challenge. May was my best month BY FAR, I had never gained so many followers and my revenue skyrocketed (it couldn't be lower lol). And most of all, it's been the month I've had the most fun on Medium since I started.
How was May for me
I started on May 1st because my OCD wouldn't allow me any other way, although you can start any day. I wrote without fail each of the 30 days, there were days that I wrote two and three articles, the juices of creativity flowed like never before.
David prepares you so that you are ready for rejections because certainly there will be, surprisingly for me, 25 of the 30 articles that I submitted were published. Honestly, I would have settled for 10.
I thought the hardest thing would be to find motivation and inspiration to write every day, but that was the easiest thing to do. Writing for 30 different publications with diverse topics, styles and genres was really as challenging as it was fun. I wrote comedy, drama, research, rants, and even published my first poem on Medium. One day I felt like an investigative journalist talking about animal testing, the next day I was Edgar Allan Poe writing from the heart.
The numbers went sky high
Let's get real here, yes, I had a great time doing this challenge, but we came for the numbers. If you are reading this, you probably want to know how this can help you improve your stats.
Well, that was another big surprise for me.
I gained over 400 new followers in May and my earnings went up by… I don't know, 1,000%? I am a writer, not a scientist.
You can do the math yourself:
May is over, now what?
The results of this challenge really got me very motivated and hyped. As you can see from the image above Medium was not making me rich.
What will I do now? Well, if this exercise taught me anything, it's that consistency and variety pay off well. So from now on, I plan to write between 20 and 30 articles a day, vary in the topics and styles in which I write, and even created my own publication, if you want to check it you can see it here.
I am 100% willing to participate in any other challenges that come up in the future and I encourage everyone reading this to give them a try. But first, some tips that will be useful to you:
Start writing a few days before. By the first of May, I already had about 6 articles written, and as the days went by, I got to be up to 10 articles ahead of the days. I recommend that you do the same, do not wait to comply with a daily article.
Read the guidelines of each publication very well. Most rejections don't happen because you're not good enough, it's because your part doesn't meet the requirements. Use headings well, be careful with free-use images and try not to write about what everyone has already written.
Write about what you like. Each post has a main topic, so stretch that topic down to what you like. I write mainly about mental health and psychology, and in a post on freelance writers, I wrote about taking care of your mental health while writing independently.
If there is someone who can explain all this better, it is Dan himself, here you can see his original post: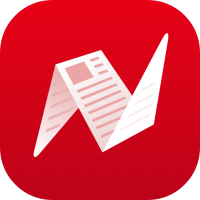 This is original content from NewsBreak's Creator Program. Join today to publish and share your own content.