What is happening in the United States so that people have had to start marching in the streets promoting the #StopAsianHate hashtag?
Since the pandemic outbreak due to Covid last year, there has been a worrying rise in Asian hate crimes, some that look like tales from horror movies. But is the situation really that bad?
Yes, it is, quite a bit. From shouting, insults, and harassment in the street to physical attacks and even murders. We can't know exactly what the official numbers are, but some reports show 2800 complaints of Asian hate crimes in 2020, the highest of the decade.
#StopAsianHate has become a trending topic for several weeks to document the cases of harassment and attacks on the Asian community in America. From a Chinese-American woman who was set on fire, to another lady who was attacked outside a hotel in NYC. These cases are on the rise and many organizations are concerned about the state of mental health in the Asian community.
Imagine that in addition to worrying about the Covid, to be able to pay the bills in a year of economic crisis, you must look behind your back when you go to work for fear that someone will hurt you just because of your race.
Asian hate crimes: a new pandemic
Authorities in America and around the world are concerned about the amount of racially motivated violence that has been evidenced in recent months.
In some counties, patrolling in Chinatowns has been reinforced and some Asian governments even recommend that their inhabitants not travel to the United States for tourism purposes while the situation lessens.
Since last year, the racial issue in America has been turbulent since the cases of George Floyd, Breonna Taylor and the Black Lives Matter movement. Things do not seem to calm down but quite the opposite, now the Asian community has seen the need to protest and demand an end to hate crimes.
The big question in all of this is: why does this kind of thing keep happening? Is there a solution or do we have to get used to living like this?
The psychology of racism
As a society, we do not view racism and discrimination in the same way that we did decades ago. Think of it like this, when our grandparents were young, it was "normal" that people of color couldn't use the same bathrooms or sit in the same seats on buses as white people. We are not talking about centuries or ancient civilizations, we are talking about fifty years ago.
Many psychologists hand in hand with historians and anthropologists have studied the origins of racist behavior to understand things like these Asian hate crimes. From some theories of Darwin, the survival of the fittest and segregations by tribes, to social constructs established in colonization. Some suggest that it is a very primitive state of survival instincts, others claim that it is nothing more than stereotypes reinforced by systems designed to favor one community over another.
Whatever the theory of the origins of racism, almost everyone agrees that these behaviors or prejudices are reinforced or destroyed by influences.
Influences like BLM and #StopAsianHate for example.
If a mother tells her son that he cannot play with colored children because they will probably steal his toys, this child will grow up with that stereotype until it is demystified. Unfortunately, many grow up to be adults, and prejudices like this are never erased.
These influences can come from parenting, news, movies, societies, even traditions. Have you noticed that when a terrorist act perpetrated by an attacker of an oriental ethnic group happens, in the news his race or religion always stands out? On the other hand, if the attacker is white, he is never described as a "white man", that fact is simply ignored.
These types of customs, orchestrated by choice or not, create precedents in our subconscious and can alter the way we behave.
Racism and mental health in the Asian community
We can spend years studying why racism exists, but in the meantime, hundreds of Asian Americans are being harassed and attacked right now. This type of persecution will surely bring severe cases of anxiety and depression to many of them. That is why several organizations along with #StopAsianHate are assisting anyone who needs support in times of crisis.
These violent acts could probably have been prevented if terms such as "Chinese Virus" and similar vocabulary had not been standardized. This shows how influential small details can be on the behavior of the masses.
What can you do? Support movements that fight against Asian hate crimes and any kind of racist acts, do not promote discriminatory behavior even when it seems harmless. If you know someone who is having a hard time, keep in mind that her mental health may not be in the best place. Offer them your support and encourage them to seek professional help if they need it.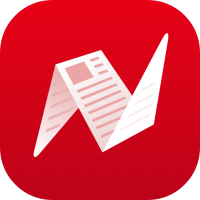 This is original content from NewsBreak's Creator Program. Join today to publish and share your own content.