"I control it." This is the famous phrase, the phrase that I have said so many times, "I will not get hooked, I know what this is about, I know how far I can go, what has happened to others will never happen to me. NEVER."
That's what I thought; you start with some invitations, then you hang with someone and you start to catch half a gram, but the circle is widening and from going to a "very special" party, you go on to build parties and events every weekend for the simple fact that you want to use again.
In many cases, a few months go by, in other years. I was a cocaine user for 12 years and of course I "controlled it."
That's a lie. This is not controlled. After 12 years of abuse — at first sporadically and a small amount — to the end, where the grams fell like snow in the mountains by the handfuls, and you end up wanting to die.
Can you imagine living without air?
Anxiety attacks oppress your chest when you finish the last bag, there is no more money but you need more and more and more…
You despair, your heart beats with enormous force, your nose full of blood and wounds caused by cuts that cocaine generates when you snort it, you don't eat, you don't sleep, depression is your daily bread… You can be much better in hell, believe me.
To this day, after more than 2 years sober, I can say that a marriage, a family, many friendships, and a lot of health were destroyed, but there are ways out. There are specialists, there is the family, and above all: willpower.
I'm just saying one thing: when you quit, life is worth more, the little things are worth more and you are worth more yourself. But it's so hard to stop. Make no mistake; this kills not only the person but everything around you.
My story is not unique, it is not all that different from thousands of others out there, but it is mine. The importance of asking for help, of recognizing that you are not in control and that you cannot handle everything alone, is the most difficult thing.
This is a disease, it is not a sign of weakness. All diseases must be treated as such, you need doctors, medicines, fight to heal and stay healthy.
But you are worth it, I was worth it, that's why I feel that I have 1000 days of a new life, and every day I work to appreciate it and be grateful. Everyone deserves to win this fight!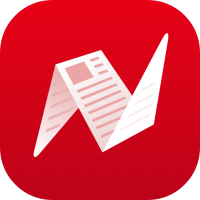 This is original content from NewsBreak's Creator Program. Join today to publish and share your own content.