Reading novels and fiction is great, but some educational books can be more mind-blowing than fiction. I really love reading books that teach me something, and at the same time make me feel like I'm reading an epic odyssey.
Imagine getting thrilled and smarter at the same time!
You can read about anything that interests you, there are always authors who can explain complex theories in a simple way. From the stock market to how the Universe works, I promise you that both topics are equally exciting.
In this case, I bring you the books on psychology, the mind, and the human brain that not only made me learn a lot about us as a species, they BLEW my mind. Understanding why we behave the way we do and that we are basically chimps with complex emotions really changes your perspective on many things, for me it sure did!
Why do we lie? Are our brains really different from those of other animals? Are we evil by nature?
You don't have to be Freud to understand them, it is a way to open your mind to new ideas about your own behavior. These five books are excellent at explaining different aspects of the mind, this list has no specific order:
1. The Honest Truth About Dishonesty: How We Lie to Everyone — Especially Ourselves
By Dan Ariely
Dan Ariely is a professor at Duke University and has a Ph.D. in cognitive psychology, but he could be a great comedian. He uses his natural and fun way of telling stories to explain psychological concepts in a simple way. This book is no exception.
Throughout the chapters, Ariely explains lies as a neurological process and explains the motives and motivations of each individual when it comes to lying. Spoiler Alert: They are not pretty. Some tend to believe that we lie because it is part of our nature, as a reflection, but in reality, it is not. Lying is a resource that the brain uses to obtain some benefit without other people knowing it, sometimes ourselves.
The studies carried out for this scientific dissemination were complex and exhaustive, but this book is light and refreshing. It feels like reading a magazine on a Sunday.
2. Human: The Science Behind What Makes Us Unique
By Michael Gazzaniga
Our brain didn't just come into existence and behave the way it does, there are reasons. The social context, external stimuli, chemical, and biological processes, and millions of elements make up what we call the Human Mind.
But are the brains of other animals so different from ours? You'd be surprised to know that not really. In this book, Gazzaniga shows us the similarities of our mental processes, emotions, and behavior with other animals to understand what exactly makes us human.
Understanding ourselves from the most basic and primitive concepts will help us answer such specific questions about our behavior.
40 pages into this book and I already felt that I had a Ph.D. in psychology, that explains why I bought a chaise lounge on Amazon.
3. Sapiens: A Brief History of Humankind
By Yuval Harari
Could we study the psychology of a medieval knight from 500 years ago? Yes, we can, with the help of history and anthropology.
Studying the mind is at the same time studying all the eras of humanity, culture, religion, wars, and scientific advances. All of this has been developed by humanity since we exist, and each one of these things has a psychological explanation.
What is Sapiens about? Of all our history as a species. And no, it is not a 3000-page book. Harari does a fantastic job of compressing and dissecting every aspect of every culture, civilization, and empire and the ways of thinking of each. Taking a look at our past can give us an idea of our future as a species. This work is excellent and will undoubtedly leave you with several reflections on your own history.
4. Sleights of Mind: What the Neuroscience of Magic Reveals About Our Everyday Deceptions
By S. L. Macknik y S. Martínez-Conde
The magician your parents hired for your fifth birthday party may have been a neuroscientist.
To understand something complementary, you must not only look at their strengths but also their weaknesses. That is why it is necessary to see in which scenarios our brain is not so exceptional.
To achieve this, the authors relied on something as common and traditional as magic tricks. Like a classic card illusion, it can tell us a lot about our perception and thoughts without realizing it. Some of these explanations are so straightforward that you will feel embarrassed about how your all-mighty brain failed to solve.
Don't worry, when you know the tricks to trick the mind, you are probably better trained to respond to those situations. Now… is this your card?
5. The Lucifer Effect
By Philip Zimbardo
You've probably heard of the famous Stanford prison experiment.
In case you haven't, I'll summarize it for you: it was an experiment conducted by Zimbardo himself with the help of the United States government in which a prison was recreated in the basement of Stanford University. The goal was to study the psychological effects of prison, power, social roles, and morality.
The experiment became popular very quickly as it was very controversial and led to Zimbardo being highly recognized in the scientific community.
The Lucifer Effect is the result and summary of that famous case. In it, the author adds reflections and comparisons with other similar cases and how the results can be applied to understand corruption cases and the effect of the social context on certain types of crimes.
If you read all these books you automatically become a certified therapist.
Well not actually, but almost. Each one opens your eyes and makes you feel like they're science fiction stories when you're actually reading about that pink jelly inside your head.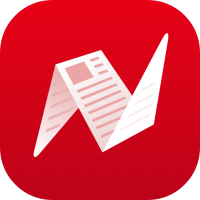 This is original content from NewsBreak's Creator Program. Join today to publish and share your own content.