As parents, one of the things that terrify us the most, in addition to changing diapers for the first time, is that our children have some difficulties. Being a parent is not an easy task, but being the parent of a dyslexic child is a bit more complicated.
Dyslexia in children is much more common than you think, we are simply now better able to detect dyslexia symptoms and take action. One in five children may have a learning disability in their early years, if not treated in time, these disorders can extend into adulthood. Luckily for us, there are things we can do at home if our children are diagnosed with dyslexia, some games and activities that can stimulate reading while having fun.
You don't need expensive and complex games from Hasbro or Mattel, or god forbid, Nintendo *shudders* I'm kidding, I'm kidding, I love Nintendo, You just need paper, pencils and the right attitude! All of these activities share concepts with many reading disorder treatments.
These are 5 games that you can play with your children to work on dyslexia at home
Hangman: a classic and a very effective game
We all played this game as a child, and although it seems very simple, it actually involves a lot of mental effort, especially at a young age. Encouraging your child to imagine words that are not written and that they can't just read is a very effective way to stimulate reading and writing.
You can play it at home even if you just want to rule out dyslexia symptoms.
Choose short words and according to the vocabulary level that your child manages, you can use words that encourage them, such as the name of their favorite snacks or toys. If it seems a bit gloomy to draw a hanged man, you can vary with different drawings. Start drawing a lion and when it is completed, the game is over!
Remember to have some kind of reward when your child guesses the word and voila! You are working on dyslexia in children while playing as a family.
A very simple alphabet soup…mmm
Obviously, you will not give your child an alphabet soup like the ones that appear in the newspaper or magazines #zodiackiller, you must create an oversimplified version of one. Write a simple word horizontally or vertically and add a few letters around it, as in a 3x3 format.
A very common symptom of dyslexia is not being able to read where one-word ends and the next begins, you can help them with colors. Write the hidden word in red or green and the other letters in gray, in this way you stimulate the vision and the separation of letters that your child wants to read from those that he does not.
Letter strings
This game is very simple but it has a great impact on verbal agility, which is difficult for children with dyslexia.
Help your child to write a word, whatever it is, encourage them to be the ones to choose it and write it. Then, separate each letter of the word and begin to write new words that emerge from those letters. New strings can be written vertically.
If they write SUN, new strings such as Sand, Uncle and Net can emerge.
If they want a bigger challenge, segment the words into syllables, you can help each other with clapping to make these divisions. Then search for new words with the original syllables.
A young Shakespeare
This game works very well as a reading disorder treatment. It consists of finding a lot of words that rhyme with each other. Dyslexia in children greatly complicates the ability to link words, in this way, we find many new words with something in common: they sound similar.
I have two tips for you:
Pre-search a list of rhyming words, this will make it easier to find new words.
Don't start with the word Orange
Memory but with a twist
The memory game where we flip cards in order to find the hidden pairs is great for developing the mind, but did you know that it can be just as good for working with dyslexia?
It is very easy, all you have to do is create the pairs as we know them in the classic game, but this time one of the cards will have the written word and the pair of it will have a picture of said word. Visualizing each word and its graphic representation is a great way to reinforce reading.
For example:
You can write the word BALL and on the other card make a drawing of a ball.
Bonus tip: you can invite your children to color the pictures and kill two birds with one stone.
Play together, learn together
Dyslexia in children makes some boring tasks even more boring and complicated, like doing homework and reading. Turning these reading disorder treatments into fun and dynamic games is a great way to identify dyslexia symptoms and stimulate the brain. Plus, you spend quality time together and have fun while you both learn.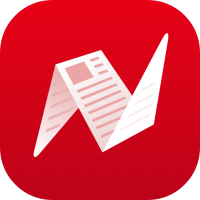 This is original content from NewsBreak's Creator Program. Join today to publish and share your own content.