Did you know the Arabic word for writing تحرير also translates to freeing?
Know why? Well, you'll just have read on, won't you…
We always see how people deal with their demons by doing the things they enjoy the most (Dominos and wine anyone?), as a way to heal from traumatic experiences. Musicians make hits with their most painful heartbreaks (looking at you Taylor), others travel, some do bungee jumping, whatever makes your juices flow. Muckbangs?
Not all of us can nelt out grammy award winning hits after every heartbreak or want to sit and cry with a tub of phishfood icecream, but what's something we can all do, that's quick and easy and allow us to take some of the weight, well, believe it or not, writing down the things that have hurt the most in your life can not only get you a bestseller, it can help you heal wounds.
Therapeutic writing is a technique that although many are not aware of it. I had no clue either until my therapist recommended it to me. At first, I felt that it was the same as when they have children draw on blank canvases, a way to channel your attention elsewhere. But little by little I discovered that writing about my biggest traumas has helped me find my voice, not only as a person but as a writer and it's incredibly freeing. As if with each word that hits the proverbial page (laptop screen) a few grams of weight drip down my arm and onto the page, it's truly a freeing feeling. So how do we do this…?
What exactly is therapeutic writing?
This technique was invented in the 80s and since then it has not evolved much, since it is a very simple concept. It has been studied and its results are verifiable.
Professionals recommend writing about emotions throughout the day, anything that goes through your mind, unwanted thoughts, sensations, anything. This has been used to treat anxiety and depression. It has been proven effective in regulating emotions, better interpersonal relationships, and coping with past trauma and painful experiences.
So… are you basically recommending me to go to therapy?
Not specifically for this, no.
You don't have to be depressed or anxious to write well, you can simply use the principles of therapeutic writing to develop a new style of scrutiny, and in the process, heal wounds.
How writing about my dead dog made me win a contest
When I started doing these exercises, I took a notebook and started writing sentences. One after the other without any link between them. When I realized it, I had a long paragraph.
Throughout the day, I jotted down whatever came to my mind, spontaneous thoughts, sometimes a bit gloomy, but reflecting how I was feeling.
"I'm just a tired bag of crap", "Everything I touch turns to stone" and things like that. The exercise of translating an emotion into a sentence, artsy or not, was a creative challenge. On the other hand, writing was a little relief, when I couldn't talk to someone, I always had my notebook to write in.
However, those writings were never read by anyone else. They were never intended to be published, that was never my goal. The first time I used this therapeutic writing as a way to write something really organized, it was in an online writing contest. I had to write a story related to a pet, that was basically it.
The only story I have with a pet was Hayley, my Rottweiler who died several years ago. I don't even talk about her because it was so painful, she didn't go in a peaceful and calm way like in movies. It was a little more traumatic than that. At first, I wasn't gonna enter, but I plucked up the courage and started writing when there were 2 hours until the closing of the submissions deadline.
I wrote about Hayley, how she came into my life, what she was like, how much I loved her and how much she loved us. At first, I was a bit superficial, but as I wrote I was opening more, I started crying, and without realizing it I had 1000+ words written. For a moment I forgot I was writing for a contest, it was more like remembering Hayley's memory and all the stories I never told because it just hurt too much.
I allow myself to say that it has been one of the best stories I have written, it was the purest, sincere and authentic thing I've ever written without a doubt.
I submitted it without expecting anything. A few weeks later they contacted me to tell me that I had won. I made a few bucks and my story was posted on the homepage of a pet adoption organization's site. I got a lot of feedback, messages from people who told me they lost their pets too and loved my story. I cried again reading the comments.
Write from pain
Obviously, we cannot write about traumatic situations all the time. Sometimes I have to write Amazon product descriptions, I can't use Hayley's story for that.
However, you can find a bit of your personal story in everything you write, when you create a character, a scene, a place. All writers leave a mark of themselves in all their works.
My advice? Don't be afraid to explicitly write about some painful experience in your life, honesty and authenticity can bring out the best in you. In the event of not winning a contest, it may be one step closer to recovery. Reading so many comments about Hayley helped me a lot for closure, since thousands of people read that story, when before I could not even mention her name. Remembering her, remembering myself back then, and understanding that despite how it all ended, she gave me her best years and I gave her all the love I had.
Writing is not just to inspire others, it can help us inspire ourselves in the process.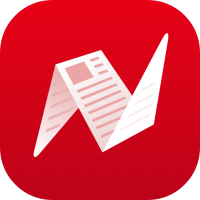 This is original content from NewsBreak's Creator Program. Join today to publish and share your own content.