It has been bothering me, acting silently for years, settled in your phone, tangled in my head and although at the beginning it was a fun feature, I can no longer live without them.
It started as fun, you would take a selfie and see how you would have dog ears or cat whiskers. In addition to being able to laugh with them, it was also cool to see how they added hearts around the selfies or a flower headband on your head.
Little by little the filters of social media have become a virtual makeup. They are capable of hiding your wrinkles, your birth freckles, the trace of fatigue marked in dark circles, or that red pimple that came out the other day and that you do not want others to see. They are also capable of changing facial features by making the eyes appear larger, the chin appear sharper, or the cheekbones appear more pompous and colorful.
I'll be real with you, I'm not anti-social media, I use them a lot more than my therapist would be comfortable with. Also, I would be lying to you if I told you that I don't strongly want to have thousands of followers, so don't get me wrong.
Tweet all you want, post that pic on the Gram, Snap all of the Chat, but consider stopping using filters.
There are no filters for your self-esteem
For many people who use Instagram or Snapchat, cat ear or rainbow puke filters have taken a back seat. Virtual makeup has become a necessity and some feel an intense discomfort if an image of them appears without filters or is simply reflected in the mirror as it is.
Virtual retouching enhances that fiction of ideal life and beauty that social media already generates. The difference between the image that appears reflected in the mirror and the image that is seen through the camera creates insecurities, discomfort, and emotional suffering.
In the most serious cases, what is known as body dysmorphia may appear, a mental disorder in which the person worries and suffers from physical imperfections that they perceive in their body and that the rest of the people may consider as minimal or even not reach to perceive them.
Have they gone too far?
Not only can they wreck some people's self-esteem and trigger psychological disorders, but they have also crossed another frontier, that of cosmetic surgery. A part of the people who go through aesthetic medicine does it to look more like their selfies.
More and more young people decide to take the step and have an aesthetic touch-up, thinking that this way they will feel more confident and can do all those things that they do not do now because they feel insecure.
The number of people who have undergone cosmetic surgery has increased significantly and experts believe that social media has a lot to do with it.
They trust that modifying their appearance will be a magic solution to their insecurities and related problems. However, true self-confidence and self-esteem are not measured in centimeters or kilos, nor the number of wrinkles or skin blemishes.
You may need a social media detox
Thinking that you are not good enough for not reaching a social beauty standard is very dangerous psychologically. All alarms should sound if a person feels that they need a filter, make-up, or physical change to be happy.
Seeking professional help will not change body image, but rather the way people relate to themselves and their physical appearance. A mental health professional can help you understand what's happening to you, why you feel that way, and help you have a healthy relationship with yourself.
In addition to personal changes, it is necessary to make a social review of how these networks are used. As users of the same, we have to be aware that using the filters constantly can damage not only our self-esteem but also that of the people who see us.
Influencers and celebrities are role models that other people look at. Something as simple as posting untouched pictures can help normalize the idealized figure that many people create around them.
You can use the occasional filter to cover your dark circles after a bad night, but when you can't open the front camera without a filter, it's time to take action.
Social media can be something very cool and positive, we just have to keep our natural and perfectly fine eyes open to the red flags.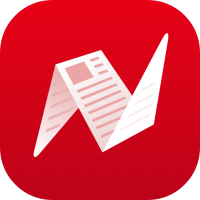 This is original content from NewsBreak's Creator Program. Join today to publish and share your own content.