We all have a million decisions to make every day about our health, our home, our future. Science can help. But one article says this. Another says that, with so many different answers. How can we tell what's right? After all, how does science really know what it the objective truth?
Well, the answer is that science is a process, like a giant web of knowledge. Science is constantly adding new strands and replacing old ones. One scientific team does a study and shares the results. Then other scientists try to repeat the study or expand on it. Sometimes the studies agree and sometimes things just get more mysterious.
The struggle to find out why is what makes our web of knowledge strong and move science forward? Science is always growing, changing and improving because it's always being challenged. So how can we use science to make decisions? Well, we can look at the web of knowledge as a whole and test each strand with critical questions. For example, how many studies are there?
Do most scientists agree? Is it a new area of science, or has it been studied for a while? How large and how thorough was the study? Who paid for it? What are the limitations?
What questions remain unanswered? How does science know what it knows? It stays open to change, collecting new data, comparing results, and building confidence over time. Science can help with lots of everyday decisions. Just be sure to keep asking questions.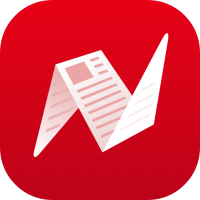 This is original content from NewsBreak's Creator Program. Join today to publish and share your own content.