I've been a call handler in the police communications room for 32 years. I take a range of calls on a daily basis, from suicide attempts to armed robberies. One call that stands out is when I took a telephone call from a gentleman who witnessed a bus with a motorcyclist underneath it. The gentleman was obviously quite upset on the phone. I called the ambulance and the fire department.
My colleagues are all working in conjunction with me. The informant was saying to me, there's a man trying to pull the motorcyclist out. And I'm saying, well, who is he? Because obviously, my concern was that he would damage to him because we didn't know whether we had first aid training. Luckily, he was an off duty fireman just to him, and he knew what he was doing.
And he was shouting, and I'm going to have to pull him out. So he was pulling him out. The informant on the phone is telling me the motorcyclist in a lot of pain. The police finally arrived at the scene and shouted the gentleman was deceased, and I just, burst into tears, and then you start questioning…
Have you done enough? Did you get somebody there quick enough? That still upsets me because some families have the most horrific news on that day. But there's nothing I can do about that. It's just one of those things that we have to deal with on a daily basis with dealing with life and death.
Luckily, in my job, we get a lot of support because we all deal with the same thing. And we all deal with traumatic incidents. And your colleagues do support. You know, I don't think you'll ever find colleagues like you do in the police. Had it not been for the support we received, I don't think I could've continued."
How has your workplace dealt with mental health support? Tell us in the comments!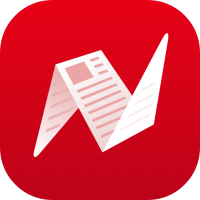 This is original content from NewsBreak's Creator Program. Join today to publish and share your own content.