They have people in all corners of the world using our product. Never stop exploring, never insinuates a destination. As we look at the longevity of their brand, the ethos and the DNA of it is that they're constantly in pursuit of exploration.
As with any brand, storytelling is very much a part of their DNA. The marketplace, especially in the outdoor industry, is extremely flooded, this applies to almost all industries and sectors. Everyone is making similar things. So how you will differentiate isn't in the product itself but rather what the logo says or what the logo means. And to do that you have to leverage the power of video-based ads or platforms, like YouTube, Instagram, Facebook and now more than ever TikTok. Because what's really great about what video can do is build out more of what the brand believes, what the brand stands for.
With The North Face, they have always been about this theme and ethos of exploration. When you think of this brand when I say the words The North Face, what comes to mind? I'm sure climbing Mount Everest, exploration and the outdoors are a few words that you'd mention. It's really hard not to be romantic about those things. And video is such an intimate way to tell a story that it's kind of only a natural evolution.
It's always the goal to have someone see themselves be part of your brand. The best way to do this is with themes about what connects them with the brand, and this will drive them to want to be a part of it. This can be seen in The North Face and their various themes centred around the key message of exploration they have applied to campaigns over the years. Someone might not know what it's like to be at 8,000 meters, but they know what it's like to be scared, to be drift, to be passionate.
We're all kind of wired the same way, but we're all doing different things, and that's really what's interesting about the theme of exploration and how that can be used to leverage consumers and turn them into loyal customers, by connecting our message to their lives. And this is how you will be able to differentiate your brand and share your USP, your unique selling point and use that the way The North Face has, turning them into a global brand.
Great brands are great storytellers, weaving the fabric of their brand and intertwining it with the lives of their customers, and that's what's really interesting and really attractive from a storyteller creative standpoint, is that stories that we tell have the ability to live on forever.
So go out there and tell the story of your brand, and who knows, one day your brand could be a household name just like The North Face.
---
Follow me to see more articles like this.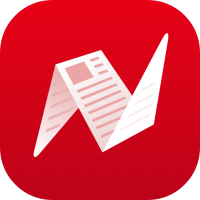 ...
This is original content from NewsBreak's Creator Program. Join today to publish and share your own content.