A UN Independent International Fact-finding Mission, led by Mohamed Auajjar, stated that from 2016 to 2020, third States, foreign fighters and mercenaries, violated international humanitarian law (IHL), particularly the principles of proportionality and distinction.
Rule 14. Proportionality in Attack: Launching an attack that may be expected to cause incidental loss of civilian life, injury to civilians, damage to civilian objects, or a combination thereof, which would be excessive in relation to the concrete and direct military advantage anticipated, is prohibited.
Haftar Militia, backed by Russia's Wagner Group, South Sudan's Janjaweed, and Chadian mercenaries, "killed dozens of families, destroyed health-related facilities and planted mines in residential areas had killed and maimed civilians, says Auajjar. Wagner Group, a Russian paramilitary organization, deployed around 2,000 private military contractors (PMCs) to support the Libya National Army (LNA) chieftain Khalifa Haftar's offensive against Tripoli.
Libyan Warlord Khalifa Haftar is fighting against the UN-backed government in Libya.
The Report
"Arbitrary detention in secret prisons and unbearable conditions of detention were also widely used by the State and militias against anyone perceived to be a threat to their interests or views. Individuals and groups - both Libyans and foreign actors - had been identified and may bear responsibility for the violations, abuses, and crimes committed in Libya since 2016." The report said.
"Hundreds of bodies have been found in mass graves after the defeat of Al-Kaniyat militias who used to rule the city under the command of Khalifa Haftar."
Protection and Punishment
At the end of 2020, the United States (US) blacklisted the Al-Kaniyat militia and its leader Mohammed Al-Kani, loyal to warlord Khalifa Haftar. Russia prevented a UN Security Council committee from imposing sanctions over human rights abuses by the group.
Turkish ambassador to the UN, Sadik Arslan, criticized the report's "allegations" which named Turkey as a 'bad actor.' Saying, "the report "isn't comprehensive enough as it hasn't mentioned war crimes and human rights abuses committed in public in Libya," to discredit the report.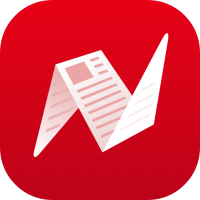 This is original content from NewsBreak's Creator Program. Join today to publish and share your own content.