Lockheed Martin F-16 Fighter Jets
LM Times
Turkey has requested 40 Lockheed Martin F-16 fighter jets from the U.S. and 80 U.S. modernization kits to upgrade existing warplanes.
All those who stand to make big money on the deal want it to go through. It's worth billions, but it's still working through the Foreign Military Sales process, subject to approval by the U.S. State Department and Congress for a reason. And make no mistake, Turkey is a strategic NATO ally due to its geographic location, but it has not been loyal to the U.S.
After Turkey acquired Russian S-400 missile defense systems in 2019, Washington blacklisted Turkey's Defense Industry Directorate. Since then, the U.S. has repeatedly warned Turkey against buying from Russia. Last week, Turkish President Tayyip Erdogan indicated they still intended on buying more S-400s from Russia, a move that deepens the rift with Washington.
S-400s from Russia
Ru Times
"As a matter of policy, the Department does not confirm or comment on proposed defense sales or transfers until formally notified to Congress," a spokesperson for the State Department said.
Steven A. Cook, an Eni Enrico Mattei senior fellow for the Council on Foreign Relations, wrote a report in 2018 titled Neither Friend nor Foe: The Future of U.S.-Turkey Relations. Much of what he says in that report is still ringing true. Turkey has a long list of grievances against the U.S., including sanctions, tariffs, and political prisoners, not to mention opposing foreign policy objectives.
In 2013, Turkey divulged to Iran the identities of at least ten Iranian citizens who were spying for Israel and gathering information on Iran's nuclear weapons program - yet, they are still NATO members.
In 2015, Delta Force raided Abu Sayyaf's compound and found undeniable links between Turkish officials and the Islamic State. Turkey was buying stolen oil from ISIS for $1 a barrel, in turn selling it to Europe for $20 a barrel."
It doesn't sound too friendly, and yet they want to access America's most sophisticated military equipment on the market.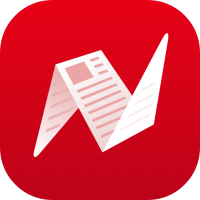 This is original content from NewsBreak's Creator Program. Join today to publish and share your own content.