The Epoch Times is shedding new light on China's Maritime Militia. Writer Antonio Graceffo said, "Despite Beijing's disclaimers, China's maritime militia is very real. It is composed of vessels that look like civilian fishing boats but are tasked with supporting the Chinese Navy in controlling the seas."
When questioned, China doesn't acknowledge its existence and refers to them as a "so-called maritime militia." The militia made September headlines when more than 200 Chinese fishing boats crowded around Whitsun Reef, a Philippine possession in the Spratly Island chain in the South China Sea.
At least 100 vessels and 1,800 sailors operate under the People's Armed Forces Maritime Militia (PAFMM). This branch of the CCP armed forces is trained and equipped to support the People's Liberation Army (PLA) in laying claim to islands and waters in disputed areas and provide backup support for the military.
The boats have cutting-edge communications systems, doubling as mobile communications and surveillance platforms to gather and transmit intelligence back to authorities in a remote location.
Foreign Policy Magazine published an article, Manila's Images Are Revealing the Secrets of China's Maritime Militia, stating, the Philippine Coast Guard released images of six Chinese fishing vessels that stayed in nearby waters for weeks. No actual fishing vessel could afford to remain anchored for so long and tethered together for weeks.
The U.S. military believes that the particular unit has thousands of vessels and tens of thousands of personnel. This puts naval operations at risk for spying and worse, and when you combine the sheer number of these types of vessels with the number of ports that have been taken over by the Chinese, it becomes a genuine national threat.
"U.S. naval vessels might not be able to call regularly at ports under Chinese management because of the risk that commercial port information-technology (IT) systems could be used to monitor or interfere with military systems and jeopardize U.S. information and cybersecurity." — Admiral Gary Roughead, US Navy Chief of Naval Operations, Naval War College Review, Winter 2019.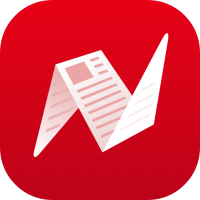 This is original content from NewsBreak's Creator Program. Join today to publish and share your own content.