Lockheed Martin Corp. delivered the U.S. Army's Long Range Hypersonic Weapon (LRHW) system to the 5th Battalion, 3rd Field Artillery Regiment, 17th Field Artillery Brigade at Joint Base Lewis-McChord, Washington.
Eric Scherff, vice president for Hypersonic Strike Programs at Lockheed Martin Space, "With this delivery, we've taken another leap in advancing this capability to support the U.S. Army's long-range precision fires vision in support of joint all domain operations."
The system is part of the U.S. Army's Rapid Capabilities and Critical Technologies Office and its Hypersonic Project Office. It's led by Lockheed Martin, other industry partners like Dynetics, General Atomics, General Dynamics, i3, Moog, Northrop Grumman, Penta Research, Raytheon, and Verity Integrated Systems.
Hypersonic weapons are capable of speeds greater than five times the speed of sound (Mach 5+) and are a new capability that provides a unique combination of speed, maneuverability, and altitude.
Hypersonics is part of the Army's number one modernization priority of Long-Range Precision Fires. It is one of the highest priority modernization areas the Department of Defense is pursuing to ensure continued battlefield dominance.
In July, Russia said it had successfully tested a Tsirkon (Zircon) hypersonic cruise missile, a weapon President Putin has touted as part of a new generation of missile systems without equal in the world. The U.S. and its global powers compete to build hypersonic weapons because it's the next generation of arms that block the reaction time and traditional defeat mechanisms.
Meanwhile, in China, a military drone said to cruise for 20 hours at 50,000ft is among warplanes, missiles, and other weapons technology being shown in public for the first time at the country's biggest air show.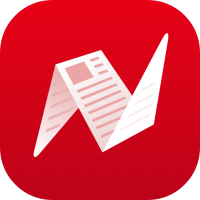 This is original content from NewsBreak's Creator Program. Join today to publish and share your own content.