The USS Connecticut's presence in the South China Sea reminds us that the U.S. military will be where they need to be when the time comes. They've been back planning for years. The South China Sea and Taiwan Strait have been hot for a while, but with almost daily provocations from China, militaries are reprioritizing missions.
The U.S. nuclear-powered submarine "collided" with an "object" in the South China Sea on October 2nd, injuring 11 sailors, according to the U.S. Navy.
Is it hard to believe that a world-class sub with so many sensors wouldn't have seen a fixed object before a collision? Unless it was a moving object, but we don't know what the "object" was because no one is saying.
Submarines hitting things while submerged is not necessarily as uncommon, reports U.S. military officials. A Japanese submarine, Soryu, hit a cargo ship while surfacing in the Pacific Ocean. The U.K. Royal Navy's Astute-class nuclear attack submarine HMS Ambush suffered an underwater collision with a commercial tanker off the coast of Gibraltar.
A statement from the U.S. Navy read, "The Seawolf-class fast-attack submarine USS Connecticut (SSN 22) struck an object while submerged on the afternoon of October 2nd while operating in international waters in the Indo-Pacific region. The safety of the crew remains the Navy's top priority. There are no life-threatening injuries."
"The submarine remains in a safe and stable condition. USS Connecticut's nuclear propulsion plant and spaces were not affected and remain fully operational. The extent of damage to the remainder of the submarine is being assessed. The U.S. Navy has not requested assistance. The incident will be investigated," it continued.
Connecticut is one of only three Seawolf-class boats ever built, originally designed as attack submarines. The cost of one of these subs is more than $8.5 billion in 2021 dollars, making them the most expensive attack submarine ever designed.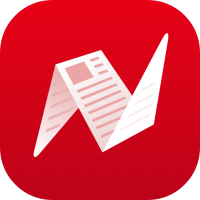 This is original content from NewsBreak's Creator Program. Join today to publish and share your content.