For at least a year, groups of U.S. Marines have been on short deployments to Taiwan, training its elite teams for land and sea maneuvers. Their presence hasn't been making headlines - they like it that way. The Department of Defense neither confirmed nor denied the report, declining to comment on specific operations, engagements, or training.
Local news media (and Chinese Spys, no doubt) spotted Marine Raiders, the U.S. branch's special operations force, training Taiwanese Marines in assault boat and speedboat infiltration operations at the Tsoying Naval Base in the city of Kaohsiung.
U.S. officials did not directly answer reports. "Our support for and defense relationship with Taiwan remains aligned against the current threat posed by the People's Republic of China," which the U.S. has urged to "honor its commitment to the peaceful resolution of cross-Strait differences," Pentagon spokesman John Supple said about Marine's presence.
Taiwan's Defense Ministry and U.S. Defense Department, responding at a briefing, said, "To maintain regional peace and stability, the military and security cooperation and exchanges between Taiwan and the U.S. are proceeding normally. As partners in Regional Security, we have other exchanges."
Meanwhile, China has launched a significant show of force, entering Taiwan's airspace hundreds of times over the last month. In the previous week, the Chinese military flew nearly 150 military aircraft, including fighters and bombers, into Taiwan's air defense identification zone, pushing Taiwan to scramble patrol aircraft, issue radio warnings, and track the Chinese aircraft with air defense systems.
You won't see me coming ....
US Mil Times
The question is, will there be a real 'land, air, and sea' battle between Taiwan and China? With all of the other capabilities on the table, it doesn't seem likely. Either China will dominate Taiwan in a matter of days, or they'll keep threatening Taiwan until they get put in their place like a schoolyard bully.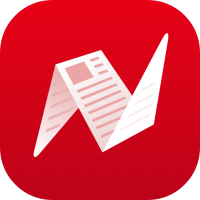 This is original content from NewsBreak's Creator Program. Join today to publish and share your own content.