Should we prosecute negligible governments over their COVID-19 handling?
How satisfied have you been by the response of your national government in curbing the spread of COVID-19?
If you live in New Zealand, Singapore or Australia, there's a good chance you're quite content with its handling. Citizens of many other countries are unlikely to be feeling the same. To date, there have been 219 million reported COVID-19 cases (the actual number will be much higher) and over 4.54 million deaths.
The Worldometer Coronavirus tracker reveals the following countries sit on a grim Top 10 list of those with the largest global death tolls:
USA — population: 333m / 663k deaths
Brazil — population: 214m / 582k deaths
India — population: 1.39bn / 440k deaths
Mexico — population: 130m / 261k deaths
Peru — population: 33m / 198k deaths
Russia — population: 146m / 186k deaths
Indonesia — population: 277m / 135k deaths
UK — population: 68m / 133k deaths
Italy — population: 60m / 129k deaths
Colombia — population: 51m / 125k deaths
Perhaps countries with large populations should have a higher number of deaths? The data doesn't support this. Four of the countries listed have populations below 100 million.
Let's take it the other way around. Places such as Bangladesh, Nigeria, Egypt or Japan, with populations over 100 million, have lower totals if we accept their reported numbers as accurate.
So what's the story here?
"Weak links at every point in the chain"
Few governments will have been shouting about the findings of a recent independent report commissioned by the World Health Organisation (WHO) into the global pandemic response.
The investigating panel pulled no punches, identifying that:
The pandemic was preventable, with a quicker response saving millions of lives
Country-based preparedness was inconsistent and under-funded
Global political leadership was absent
The WHO was underpowered.
Add to this damning evaluation that the 10 countries on the pandemic list of shame account for 63% of global deaths from COVID-19 but only have 35% of the world's population. Further, half of these nations classify as "first world" countries.
Just let those numbers sink in for a moment.
Something catastrophic went wrong with their pandemic response handling.
So are we talking about genocide?
The term and use of genocide to describe a crime emerged after the Second World War in the wake of the Jewish holocaust by the Nazis. The United Nations Convention on the Prevention and Punishment of the Crime of Genocide definition states:
Any of the following acts committed with intent to destroy, in whole or in part, a national, ethnical, racial or religious group, as such:
a. Killing members of the group;
b. Causing serious bodily or mental harm to members of the group;
c. Deliberately inflicting on the group conditions of life calculated to bring about its physical destruction in whole or in part;
And in terms of the context of a genocide:
The crime of genocide may take place in the context of an armed conflict, international or non-international, but also in the context of a peaceful situation. The latter is less common but still possible.
Even the most disillusioned and cynical amongst us would have a hard time arguing any government had deliberate intent to destroy elements of their populations. But we can't overlook the fact the UN definition puts a burden of responsibility on those in power not to create the "conditions of life" that could lead to the "physical destruction in whole or in part" of human beings.
We live in a global society where the actions of governments often impact beyond their own borders — and a virus does not care about the limits of geography.
But we did everything we could
When the UK's pandemic death toll exceeded 100k in January, Prime Minister Boris Johnson appeared in front of the cameras to offer his "deepest condolences" and to say:
"We did everything we could."
With that in mind, let's examine the evidence of a few countries on our Top 10 list.
The USA
If the situation was not so serious and the consequences of his policies so dire, you could almost laugh at President Trump's initial denial and response to the pandemic. Almost laugh.
Here are a few of Trump's "finest" pandemic moments while still in the Oval Office.
22 January 2020 — "We have it totally under control. It's one person coming in from China. It's going to be just fine."
2 February — "We pretty much shut it down coming in from China."
10 February — "Looks like by April, you know in theory when it gets a little warmer, it miraculously goes away."
24 February — "The Coronavirus is very much under control in the USA… the Stock Market starting to look very good to me!"
27 February — "It's going to disappear. One day, it's like a miracle, it will disappear."
Let's not forget that the joint chair of the independent panel assessing pandemic responses, former New Zealand Prime Minister, Helen Clark, referred to February as "a month of lost opportunity to avert a pandemic, as so many countries chose to wait and see". It's not difficult to see or explain why the foundation of the US response was so woeful.
March and April weren't much better for Trump's attitude or suggestions.
6 March — "You have to be calm. It'll go away."
13 March — "I don't take responsibility at all."
30 March — "Stay calm, it will go away. You know it — you know it is going away, and it will go away, and we're going to have a great victory."
23 April — "So, supposing we hit the body with a tremendous, whether its ultraviolet or just very powerful light, and I think you said, that hasn't been checked but you're gonna test it. And then I said, supposing it brought the light inside the body, which you can either do either through the skin or some other way."
Hmmm.
It's hard to get away from the fact that with a total "denier" in charge of the country, an effective pandemic response was always in trouble. Many US citizens, and Trump supporters in particular, took their lead from the President.
Basic public health measures such as wearing a face mask became political issues, perceived as an assault on personal freedom. And who was front and centre of both not wearing or advocating the use of marks — President Trump.
As with India, consider this:
Trump's fixation on the Stock Market — a foundation of the capitalist system he's made his fortune in and a likely motivation for not "shutting down the economy" with consistent national lockdown restrictions.
The looming US Presidential Elections and the prospect of alienating his supporter base and wealthy backers with restrictions that would save lives but lose votes.
Did this amount to "inflicting on the group conditions of life" resulting in avoidable deaths?
The UK
One mantra UK residents have heard repeated by Prime Minister, Boris Johnson, is that his government's decisions are "led by the science".
Sounds sensible when you think the UK has a world-leading health research system and was central to vaccine research and development. Not everyone agrees with this assertion though.
The opposing Labour Party points to delays in bringing in national lockdowns in March at the start of the pandemic and in September and December when fresh waves emerged — contrary to scientific advice.
The House of Commons Public Accounts Committee condemned the effectiveness of the much-touted "Track and Trace" system, with the chair noting:
"Despite the unimaginable resources thrown at this project, NHS Test and Trace cannot point to a measurable difference to the progress of the pandemic, and the promise on which this huge expense was justified — avoiding another lockdown — has been broken, twice."
The provision of Personal Protective Equipment (PPE) to frontline workers in hospitals, care homes, prisons and local authorities has also come under scrutiny and criticism. The conclusion again being botched management.
Accusations of "cronyism" also plague the UK government, with many pandemic-related contracts being awarded to companies with connections to the Conservative Party and the bypassing of normal tendering processes.
The British Medical Journal reported:
The campaign group Transparency International UK identified 73 "questionable contracts" worth more than £3.7bn…The group identified 30 contracts awarded to companies with connections to the Conservative Party, including 24 PPE contracts worth £1.6bn, three testing contracts worth £536m, and three worth £4.1m for other services.
Ask yourself this question — what was driving the pandemic response more? Being "led by the science" or a reluctance to close the economy which would impact the business interests of government backers but then make it worth their while through contract opportunities?
I'll let you decide, and whether this is another example of "inflicting on the group conditions of life" resulting in avoidable deaths?
India
The heart-breaking images of Indian funeral pyres and grieving families in a country ravaged by the second wave of COVID-19 will be one of the most enduring memories of the pandemic.
At the end of 2020, Prime Minister Narendra Modi stated: "India had defeated the virus". The current crisis says otherwise.
No country can point to a single event or failure of policy for their death tolls, but some stark choices have a habit of standing out.
April saw the holy Hindu festival of Kumbh Mela take place on the banks of the River Ganges. Despite calls for this event to be cancelled, estimates put visitors to the city of Haridwar at 1.2 million per day during the festival. It is little wonder COVID-19 cases rose by 1,800% during the celebrations.
Photos and videos of vast crowds are rife, along with a lack of social distancing or the wearing of protective masks. In March, the Indian Prime Minister appeared in an advert encouraging attendance at the event, saying it was "clean" and "safe".
Both the state and Hindu nationalist governments turned down pleas to cancel the event. This is not a coincidence. Many of the attendees are their supporters, after all.
It is not too much of a stretch either to draw a line between the reluctance to alienate government-supporting voters ahead of Indian elections. Similar to the crowds attending Kumbh Mela, campaign rallies took place with enormous crowds, poor social distancing, and very few masks in evidence.
Despite the surge in COVID-19 cases and death, party officials stated:
"High cases have nothing to do with religious or political gatherings."
Really?
Do all these examples count as "inflicting on the group conditions of life" resulting in avoidable deaths?
Did these countries do everything they could to prevent the pandemic?
And don't forget vaccine nationalism
Estimates vary, but an analysis by ONE Campaign — a global movement focused on ending extreme poverty and preventable disease by 2030 — highlights the current vaccine stockpiling taking place in rich countries.
Their analysis shows the European Union, UK, USA, Australia, Canada and Japan have orders for three billion vaccine doses. This is a billion more doses than they need to provide two doses to all their citizens.
Welcome to the new spectre of vaccine nationalism. If you want to draw a "health capitalist" analogy, try:
"The healthy get healthier, while the less healthy get unhealthier."
A little clumsy perhaps, but you get the idea.
The simple fact is unless vaccine distribution is global, and there are vaccine patent waivers, there will be more unnecessary deaths.
So I bring you back to my starting question — do these negligible responses amount to genocide?
Here's the definition again:
Any of the following acts committed with intent to destroy, in whole or in part, a national, ethnical, racial or religious group, as such:
a. Killing members of the group;
b. Causing serious bodily or mental harm to members of the group;
c. Deliberately inflicting on the group conditions of life calculated to bring about its physical destruction in whole or in part;
Conscious policy decisions are "deliberate" approaches that could continue to lead to more deaths and "serious bodily or mental harm".
I urge you to look long and hard at your government's pandemic response. Ask yourself this question and speak up.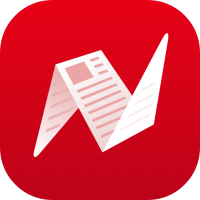 This is original content from NewsBreak's Creator Program. Join today to publish and share your own content.