Be honest, did the recent report from The Intergovernmental Panel on Climate Change (IPCC) cross your radar? Did you read it or the reporting of its findings and predictions?
Or, in a world ravaged by the pandemic for the last 18-months, was the prospect of more climate change gloom, something you could do without? I almost wouldn't blame you on the last point. The opportunity to meet up with friends again with a pint or a glass of wine is much more appealing and easier than facing up to something that will make COVID-19 look like a mild irritation. And this is coming from someone whose wife has been suffering from Long-COVID for 18 months.
Let me ask again from a different perspective. Consider these scenarios:
A small fire is smouldering in your garage and is now spreading to your kitchen — would you head off to the beach for a day in the sun and surf, or put the blaze out?
There's a fuel leak in your car engine that could cause an explosion as you travel to see friends. Do you continue driving and not think about the risks, or abandon the car and have it looked at?
Your carbon monoxide detector goes off in the middle of the night. Are you going to fix it or evacuate your house, or go back to bed as it's just going to be a faulty battery and everything will be fine?
I hope the responses to these scenarios are self-evident and we would all behave in the same way. The reason for this is our innate tendency to self-preservation, described as:
The process of an organism preventing itself from being harmed or killed and is considered a basic instinct in most organisms.
Or put another way — our "survival instinct".
If we are in danger, our natural response is to avoid or tackle whatever the risk to us is.
Any disagreement so far?
In which case, why as a species are we failing to tackle the biggest existential crisis we face — climate change? Be under no illusions, this will cause more deaths than the coronavirus pandemic in the near and long run as well as destroying our planet.
"Irreversible for centuries to millennia"
This was one of the stark warnings from the IPCC in its recent report on the current state of our global climate. Other "highlights" include:
It is unequivocal that human influence has warmed the atmosphere, ocean and land. Widespread and rapid changes in the atmosphere, ocean, cryosphere and biosphere have occurred.
The scale of recent changes across the climate system as a whole and the present state of many aspects of the climate system are unprecedented over many centuries to many thousands of years.
Human-induced climate change is already affecting many weather and climate extremes in every region across the globe.
Global warming of 1.5°C and 2°C will be exceeded during the 21st century unless deep reductions in carbon dioxide (CO2) and other greenhouse gas emissions occur in the coming decades.
Changes in several climatic impact-drivers would be more widespread at 2°C compared to 1.5°C global warming and even more widespread and/or pronounced for higher warming levels.
The list goes on, backed up by ever-increasing evidence of the "human influence" on our climate — or in less polite or scientific terms how we are "killing our planet".
But how has it got to the stage that our impact on the environment is now irreversible for "centuries or millennia"?
But concerns about global warming are new — aren't they?
Climate change science is not new. As far back as 1859, Irish physicist, John Tyndall, was researching how gases blocked heat radiation and affected the global climate — what we know today as the "greenhouse effect".
In 1938, English engineer Guy Stewart Callendar, announced the results of his own analysis on climate data, declaring a 0.5°C global temperate rise between 1890 and 1935.
From 1970, more sustained research and concerns emerged about the human effects on the climate, including through the use of aerosols. April 22, 1970, also marked the first Earth Day. Former Vice-President of the United States, Al Gore, has been a vocal voice on environmental issues for 30 years, and despite challenge and criticism to some of his assertions, mainstreamed the issue for many people.
If we put a generous spin on how long climate change has been a perceived and genuine problem for our planet — it's been 50 years. So why, despite half a century of warnings, are we now in a position where "human influence" has unequivocally caused unprecedented and irreversible changes to the only place we can call home?
The psychology and politics of climate denial and inaction
Let's come back to the earlier scenarios and push them a little further. If your country was under attack from marauding foreign invaders, would you do nothing, hope for the best, and carry on regardless? Is this what the allied countries did in response to the Nazi threat during the Second World War?
Have we forgotten how nations responded to the COVID-19 global pandemic? You might question political competency, but we saw national lockdowns, travel restrictions, state support, vaccine development and inoculation programs put in place.
Why aren't we motivated enough to tackle climate change?
A 2018 report in the Harvard Business Review tackles this precise question and offers four suggestions for why we struggle with this.
"The trade-off between short- and long-term benefits" is a common problem with our focus often only on the present.
"Climate change is a non-linear problem" — because its impact may be years away, it appears not to be a problem until it is too late.
"Global warming is abstract" and often happens far away, so many will not engage with what it means for them.
"The future is always more uncertain than the present" — we value the present more than a future we may never experience or which sceptics believe will not happen.
A further 2015 article from Professor David Canter, an applied social researcher, makes this observation:
Climate change is not an immediately observable aspect of experience. That is where the problem of dealing with climate change starts. Because it is not directly available to our senses it is an idea, a construct, and like many ideas that emerge into public consciousness it covers many different things; everything from changes in the icecaps, to reduction in biodiversity, depletion of resources such as water or land or energy.
At the heart of both views, is the same worrying conclusion that as a global society we won't recognise the problem until it overwhelms us. We see the evidence of this in the IPCC's report as we are now at an "irreversible" stage of the climate crisis, reaching it sooner than expected.
In 2018, the IPCC itself warned as a planet we only had 12 years left to limit the impending climate change catastrophe. Their report told of the need to cut carbon pollution by 45% by 2030 in order to prevent the climate from rising by an average of 1.5°C on current levels. Mass demonstrations by activists, including Greta Thunberg, followed to urge genuine action to meet these targets.
Yet, less than three years later and the IPCC now reports the impact of "human influence" is irreversible for centuries or millennia to come. This is how fast a situation can change, and how costly political inaction is turning out to be, despite proclamations from the 2015 Paris Agreement, and with more no doubt to follow at the COP26 conference in November this year.
So why are politicians struggling to tackle this clear and present threat to our existence?
The 2021 Climate Change Performance Index, tracks how countries are tackling the climate crisis. Last December, they stated:
"This year, through our different indicators, we see that no country is yet on track to avoid dangerous climate change."
There are many reasons for the lack of motivation from nations or blocks of countries, such as the European Union, to address this problem — profit being the principal driver within neoliberal economies where polluting companies are often donors to ruling political parties.
In the UK, for example, the governing Conservative Party continues to receive party donations from fossil fuel companies. Estimates put 94% of party donations over almost 20 years as from companies lobbying against climate change.
They are not alone in these conflicts of interest. In the US, in 2018, the revenue of the US oil and gas industry was about $181bn. That's a lot of jobs, wealthy corporations and voters with a financial and emotional investment in the fossil fuel industry to convince.
In India, despite the country's ambitious carbon reduction and renewable energy targets, recent years have seen a surge of fossil fuel corporations targeting this lucrative market. Companies including Shell, Vedanta, Rosneft, Aramco-ADNOC and Novatek are all staking a claim to India's energy economy.
I have discussed the political challenges in an earlier article, but you can see a pattern emerging.
So what do we do now to stop the slow death of our planet?
The response to the IPCC's report is where we really need to worry as a global society. Of course, the world's 195 countries had to "sign off" on the report ahead of COP26, and statements of "now is the time to act" have been emerging ever since.
But let's not forget that signing off this report is also acknowledging the report's findings that countries haven't done enough in response to earlier reports from the IPCC.
Many of the same politicians or ruling parties are the ones who were part of the 2015 Paris Agreement, and here we are again with no discernible progress made. This hasn't stopped the bold rhetoric from flying.
In the US, President Biden tweeted:
"We can't wait to tackle the climate crisis. The signs are unmistakable. The science is undeniable. And the cost of inaction keeps mounting."
I agree, but what are you going to do about the almost £200bn oil and gas industry in the US?
From the UK, Boris Johnson said:
"Today's report makes for sobering reading, and it is clear that the next decade is going to be pivotal to securing the future of our planet. We know what must be done to limit global warming — consign coal to history and shift to clean energy sources, protect nature, and provide climate finance for countries on the frontline."
This is despite the ongoing consideration of a new coal mine in the north of England.
The warnings have been there longer than the empty political statements and independent, non-political organisations continue to build the evidence of inaction or insufficient progress.
COP26 will produce more grand promises and stirring commitments, but let's not forget that even keeping climate rises to only 1.5°C doesn't mean we've put the fire out. At this level, extreme droughts, storms, wildfires, and deadly heatwaves will still be more prevalent. Ask the residents of Evia, whether raging wildfires is a future we should all look forward to.
The ability of future generations — of our descendants — to live a comfortable existence diminishes every moment we avoid genuine change and repeat empty promises.
The demise of our planet may not be imminent, but the clock is ticking even faster to the death of our way of living.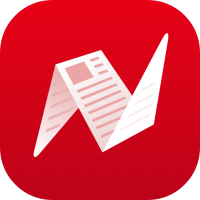 This is original content from NewsBreak's Creator Program. Join today to publish and share your own content.