Which of these statements do you agree with?
A) Social media is important to my writing career and I wish I was better at it
B) Social media is a complete waste of time, I don't why people bother with it
If you're in Camp B, you can stop reading now (I'd rather you didn't though) — although I hope I can persuade you to read on. But if you're siding with Camp A, social media doesn't have to be difficult. And I'm not talking about taking shortcuts at the expense of the quality of your content.
So what do you need to do to make your social media life easier and more effective? Does this holy grail exist? Let's take a look.
Back to basics — 7 steps of effective social media
Let's be honest, getting started on a social media platform — Twitter, Facebook, Instagram, LinkedIn, or whatever takes your fancy is pretty straightforward. It's in the interest of the social media companies to make it this way and then to get you creating regular posts. It's also easy to grow an audience even through a basic "follow and I'll follow back" approach.
What is less straightforward is being effective on these channels and getting meaningful engagement with people interested in what you have to say. Before we get into the "scheduling" focus of your social media presence, ask yourself whether you're clear on these seven social media principles.
Do you know your objectives for using social media?
Are you clear where your audience is?
Are you a content making, king or queen?
Do you make posting content quick, easy and timely?
Are you engaging and growing your audience?
How are you monitoring your progress?
Are you learning, adjusting, and improving your approach?
I'll be tackling each of these areas in more depth in future articles, but after a request from a fellow writer who is growing their presence on social media, I'm going to start with principle number 4 — the benefits of using social media scheduling tools.
Hootsuite, Buffer and Later
As with most cloud-based tools, there are lots of products on the market to cater for your every need, and social media is no different. Where scheduling tools are concerned I'm going to focus on three of the most well-known products.
If you are tweeting, posting to Facebook or sharing striking images on Instagram when you have a spare few minutes, then these tools are for you. If using social media is a tool to grow your audience, raise awareness of your work, or engage with like-minded people (Principle 1 from the list above) then scheduling tools will take the stress out of staying on top of your posts.
While a scheduling tool doesn't reduce the time effort to zero, it will make a big difference to how you manage the time you have to devote to your writing ambitions. If, like me, you're balancing multiple commitments, a day job and a writing career, your time is precious.
The beauty of a scheduling tool is you can plan and with a bit of focused time have all of your posts lined up for the next week, two weeks, month, etc. With that off your to-do list, you can get back to what I imagine is top of your priorities — writing your next book, short story or article.
Hootsuite, Buffer and Later all have multiple versions to meet all budgets, ranging from free versions with fewer features, designed to tempt you into getting the premium or pro versions. For this review, I'm focusing on the free versions to give you a flavour of how it could take the strain of your social media activity.
Hootsuite
Hootsuite is a long-established scheduling tool, and despite the functionality in its free version shrinking in recent months, it's still up there. Easy-to-use, robust and reliable in my experience.
The free version allows you to connect two of your social channels. In my case, I've linked my LinkedIn and Facebook accounts and can schedule up to five posts. There isn't a limit on how many times you can schedule five so you can update when needed. I schedule my social posts on a weekly basis, and in tandem with Buffer and Later, this works fine for me.
The initial Hootsuite view shows your connected accounts (on the left) and depending on which is selected, your latest posts and any you have scheduled. My view tells me my latest Medium posts have gone live and two posts about the latest advice for authors are ready to post later in the week.
Within the "Publisher" option you have access to where you will post the content you have prepared before setting up your schedule. Again, the first screen gives you a calendar view so you can see at a glance what you have already added.
Once you're ready to create a fresh piece of content, the "New post" option allows you to select which accounts you want to share to, a box to drop your words of wisdom into, and a preview of what your post will look like on each platform. One handy feature is you can select multiple accounts and only create the post to share once.
When you're happy, it's just selecting "Schedule for later" and choosing the time you want your post to go out. Hootsuite is that simple.
Buffer
Buffer has many things in common with Hootsuite, offering free and paid versions. My focus here is on the free version where some features are better and some worse than the Hootsuite alternative. Let's look at what you're presented with once you've set up your account.
To begin with, Buffer allows you to connect three accounts — Twitter, a Facebook page, and a LinkedIn account — one more than Hootsuite. It also grants you up to 10 slots in its "buffer" of scheduled posts, another improvement on Hootsuite.
Where it is less flexible, is you won't have full control over when you want your content to hit your followers. Instead, Buffer offers you time slot options to choose from with there being more to choose from for Twitter posts. This may not be an issue if you know when your followers are most often online — Followerwonk for Twitter accounts is a useful tool to understand this better — but you may want more flexibility than the free version gives you.
Once you've chosen the slot you want, clicking on a time will take you to the editing window for your specified social media account.
All you need to do is write, or copy, your planned content into the box and then select the image options from those provided. If the story you're linking to has an image included this will appear in the "Suggested media" box to be featured when your post goes out. Click "Schedule Post" and you're good to go with the 10 slots Buffer's free plan gives you.
Later
If Instagram is your social media weapon of choice and part of your marketing mix, then Later is worth looking at, as one of the few decent scheduling tools for this platform.
As you might expect for a tool that supports the most visual of the social media spaces, Later has a pleasant look and feel to it. In common with the other tools here, there are free and paid-for versions, the difference being the number of social media accounts you can link and the number of posts available to you. I only use the free version of Later for Instagram, but this still gives me up to 30 posts a month — plenty for my needs.
Within Later, the first dashboard shows your library of media already uploaded and a calendar view of posts you've scheduled. This is also where you will need to create your latest content to go into Later's scheduling tool.
Your first task is to either upload a new image to be the basis of your Instagram post or use an existing asset, dragging it onto the calendar to the time and day you want your content to publish.
Where Instagram differs from other social media platforms is, you can't include links in your content unless you have over 10,000 followers. If this is the case, it's all about either making the most of the image you want to catch your readers' attention with by featuring a link, or being thoughtful about the link in your Instagram bio. The bio link is the place most users are likely to click to find out more about you and your work — this is what I focus on. There are several options you can consider, but Linktree is my preference.
Linktree serves as an aggregator for all the links you want your followers to check out and is a popular choice within Instagram.
As with Hootsuite and Buffer, once you have your image selected, your content polished and ready to go, just select the time you want and your next post is all set. Now you can put your feet up and get a cup of coffee — you've sorted your social media for the next week!
Final thoughts
Social media doesn't need to be hard. Once you're clear on what your objectives are and the channels that work for you, scheduling tools can take the strain out of keeping up a visible presence with readers and fans of your content.
Hootsuite, Buffer and Later are all tools I use and work well for me — but there are plenty of others out there with free versions you can play with to see if they work for you too.
Although it would be quite easy to spend 24/7 trawling social media finding things to say and post about, the reality is quite different. Ad hoc posting is of course a major feature, but many of the accounts you follow because of their great content will schedule what they want you to see in advance.
Your favourite influencers may look ever-present but the chances are while you've been trying to post every day they've been getting on with what they do best — writing. And isn't that what we'd all rather be doing?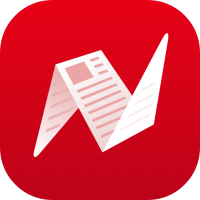 This is original content from NewsBreak's Creator Program. Join today to publish and share your own content.