DENVER, CO – The City of Denver is the best city in the West for LGBTQ+ residents. The United States Census Bureau's data show that Denver has above the national percentage of same-sex couples' households. The city also has legal protection toward LGBTQ+ individuals, as well as accepting neighborhoods.
Although the entire City of Denver is gay-friendly and worth exploring for everyone, here are few spots that you might want to try.
• Denver Art Museum
With over 70,000 works of art scattered through its campus, Denver Art Museum is one of the largest art museums between the West Coast and Chicago. You can find beautiful, diverse, and intriguing works of art from artists with many different backgrounds, including queer artists.
• Hamburger Mary's Denver
This LGBTQ+-friendly restaurant chain is clearly a familiar name among the LGBTQ+ community. Some local Denver residents even refer to it as one of the most "important cultural institutions" in modern Denver history. Hamburger Mary's will give you the perfect blend of food and drag culture. The combination of high heels, wigs, delicious foods, and humor is not something that you want to pass up on.
• LGBTQ+ bars
Denver's queer scene offers a variety of bars and clubs. From a loud, fun dance floor, to sitting down and chatting with bartenders, there is a place for everyone. If you want to jam to the latest remixes of today's top hit and bust out your dancing shoes, you should definitely try Tracks, X Bar, Charlie's, or Blush & Blu. But, if you think those places are a little too overwhelming for the night, you can try R&R Bar, Clocktower Cabaret, or Trade.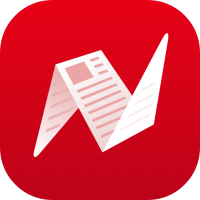 This is original content from NewsBreak's Creator Program. Join today to publish and share your own content.