DENVER, CO – The City Council of Denver approved the Office of Special Event's proposal to be a stand-alone agency. Consequently, OSE is no longer under the Mayor's Office and will be added to the Denver's Revised Municipal Code.
This approval result in several changes regarding public/special events. Some of the changes include:
• Required Application
All the public events that are held on public property must complete the Office of Special Events application form 60 days before the first day of the proposed event. The residents can check the OSE Application Checklist to make sure the planned event requires OSE application permit or not.
• Obtain Office of Special Event Permit (OSEP)
The City of Denver now requires an OSEP for public events. The OSEP will be issued once the City's requirements have been fulfilled. OSEP will mark the final step of event application process, and will not replace any other agency permits.
• Application Processing Fee
There will be processing fee when submitting an application. The price vary from $25 to $250 depending on the event. The additional fee will not go into effect until the late 2022. This is necessary to give the event organizers more time to prepare, especially during COVID-19 recovery.
• Administrative Late Fees
An additional fee will be charged for the late submission of Office of Special Event application or late submission of OSEP requirements.
• Fee discounts
Discount eligibility for the OSE processing fees are still being discussed.
The residents of Denver can get more information by the virtual Lunch and Learn on Thursday, September 16, from noon to 1 pm. The OSE staff will answer the residents' questions.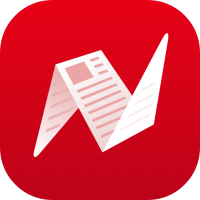 This is original content from NewsBreak's Creator Program. Join today to publish and share your own content.