COLORADO SPRINGS, CO – As the Town of Colorado Springs is slowly recovering from COVID-19 pandemic, air travel has steadily returned. The Colorado Springs Airport or COS has an increasing number of enplanements and available seats in the market.
From July 2019 to July 2021, the number of enplaned passengers increased for 30.4 percent. In July this year, the total of passengers traveling through the terminal reached 214,382. The Colorado Springs Airport predicts the number will keep increasing as many tourism sectors reopen.
The available seats in the market are also increased significantly. The number increased up to 40.7 percent from July 2019. The total number of available seats reached to 136,316 seats. For the month, the Colorado Springs Airport noticed an average 79 percent of load factor.
One of the biggest reason the available seats are increasing comes from Southwest Airlines beginning service in March this year. The other airlines are also experiencing an increased capacity with more flights and larger aircraft.
An airport spokesperson said that a lot of carriers are using larger aircraft now. Thus, there are more seats available in the market with more destinations and more daily flights.
As the Labor Day is coming in September, the number of enplanement, seats, and passengers are more likely to produce similar results. The Colorado Springs Airport reminds everyone to arrive 90 minutes early at the airport as the traffic is increasing.
All the residents who plan to travel are required to wear face covering inside all areas of the airport, as well as on all the aircraft.
Residents can find more information about Colorado Springs Airport at coloradosprings.gov/travelsafecos.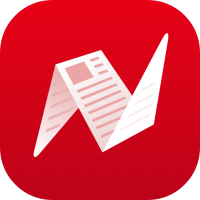 This is original content from NewsBreak's Creator Program. Join today to publish and share your own content.