COLORADO SPRING, CO – The Colorado Springs Parks, Recreation and Cultural Services department is inviting everyone to join this year's Bioblitz at Stratton Open Space. This event will give an opportunity for everyone to be involved in a scientific field work.
The focus of this event is finding and identifying as many species as possible in one specific area in a short period of time. This event also known as "biological inventory" with a main goal of collecting all the species of plants, animals, fungi, and other living organisms that live in a certain place.
This year, The Colorado Springs Parks, Recreation and Cultural Services department is hosting the Bioblitz on August 27 to August 29.
Colorado Springs' Bioblitz is using the iNaturalist app to collect the data. This app is free, and will help people to identify flora, fauna, and fungi. The residents of Colorado Springs can download the app through Apple App Store or Google Play.
The process for the scientific field work is also very simple. You simply need to take a picture or record of any species that you see. The app will identify the animal or plant, then save your observation as data. All your observations will be saved and stored for future analysis.
Because the process is very simple, anyone from all ages and background can participate and contribute to science. From time to time, the data you took will be compared to see the changes of ecosystem in the area.
This is a new way for the public to enjoy the beautiful open space and parks in Colorado Spring. You can find more information about Parks, Recreation and Cultural Services at coloradosprings.gov/parks.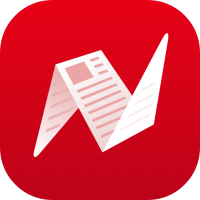 This is original content from NewsBreak's Creator Program. Join today to publish and share your own content.