BOULDER, CO – Poor air quality is a concerning issue for everyone in the community. Not only does it shrouds the view of the city, it can also affect the health of Boulder's residents, especially the vulnerable members of the community.
Due to serious health risks it could bring, the City of Boulder launches Air Quality webpage to inform the residents about the air quality in Boulder. The webpage gives detailed information about Air Quality Index, ozone pollution, even the current atmospheric chemical condition.
The webpage also gives explanation about the source of air pollution both indoor and outdoor. Residents can find tips and many resources to protect their health and their loved ones' when the air quality is in bad condition.
The Air Quality Index will be shown in 7 color codes. Green means the air quality is satisfactory and poses a little or no health risks. Yellow means the air quality is acceptable, but it could bring a health risk for certain group of people.
Orange means the air is unhealthy for sensitive groups, the general public is less likely to be affected by this air quality. Red means unhealthy. This air quality may cause health risks for the sensitive groups and the general public.
Purple is when the air quality is very unhealthy. This may cause serious health effects for everyone. Lastly, maroon means the air quality is hazardous. There will be health emergency warning when this happens.
The residents can download the AirNow Mobile App through the Apple App Store or Google Play Store. More information about air quality can be accessed through bouldercolorado.gov/services/air-quality.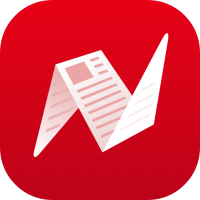 This is original content from NewsBreak's Creator Program. Join today to publish and share your own content.