WINDSOR, CO - Summer break has ended, and the town of Windsor is starting to welcome students back to school. You can find many of them walking or biking to get to school. The Town of Windsor reminds drivers to look out for pedestrians or cyclists, and drive safely in the school zone.
Windsor Police Department has shared some tips for both pedestrians and drivers for crosswalk safety. Make sure to pay attention to the rules of the road as well.
Windsor Police Department reminds pedestrians to always use crosswalks when crossing the street. If there is no available crosswalk in the area, make sure to cross the street at the most well-lit spot. Pedestrians must allow vehicles to stop for enough time before crossing the street.
Then, pedestrians must always stay on sidewalks. If there is no sidewalk, walk on the far side facing traffic.
Some tips for drivers include paying attention to pedestrians at all times, always yield to pedestrians, and avoid using cell phones while driving. Sometimes younger pedestrians are not where they should be, so drivers need to be careful.
As drivers approach a crosswalk, make sure to reduce the speed and get ready to stop. Once stopped, allow enough room between the vehicle and the crosswalk. This will allow other vehicles to see the crossing pedestrians. That being said, please do not pass vehicles that have stopped at a crosswalk.
Last but not least, drivers need to mind the posted speed limits. It is especially important in school zone and neighborhood areas, where pedestrians may appear all of a sudden.
The rules of the road are based on Colorado Statues, for pedestrians and rights-of-way. Check out the full list here with instructional videos about crosswalks, intersection speed, and distractions.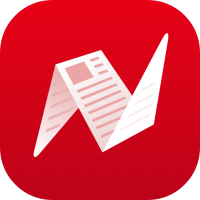 This is original content from NewsBreak's Creator Program. Join today to publish and share your own content.