BOULDER CITY, CO -Various things can affect the air quality in Boulder City, such as burning wild forests, driving a car, cutting grass, etc.
Two things are the primary keys to determining outdoor air quality, namely particulate matter and ground-level ozone. If a person is exposed to air pollution continuously, it will have a significant negative impact on health.
Particular matter or known as PM, can have a negative impact on health and the surrounding environment. In terms of health, exposure to particulate matter can directly affect lung and heart health. Some of the problems caused by being exposed to too many articles are related to respiratory and heart problems, such as premature death for people with heart and lung disease, heart attacks, asthma, decreased lung function, etc.
As for ozone pollution, the worst level of pollution can be found on hot sunny days when ozone reaches unhealthy levels. Individuals who can be significantly affected by ozone pollution include those with a history of asthma, children, older adults, those who are active outdoors, and so on.
The following are some of the things that can directly cause outdoor air pollution to become more severe:
- Wild forest burning
If there are illegal forest fires, several things can be done to reduce their effects, such as keeping the windows tightly closed, having an air purifier, and so on.
- Landscaping equipment
The lawnmower can also have an outdoor air pollution effect. Several things can be done to minimize this, such as not cutting the grass after 5:00 pm, using landscaping equipment that uses electricity, turning off the car while in a waiting position.
- Burning of fossil materials
For those who have private transportation that uses fossil fuels, several things can minimize the use of fossil fuels, such as: reducing travel by car, using public transportation, walking, cycling, etc.
- Wood burning
- Dust
Further information related to air quality City of Boulder can be accessed through this link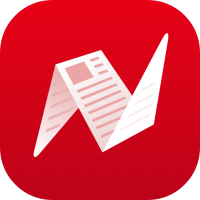 This is original content from NewsBreak's Creator Program. Join today to publish and share your own content.