DENVER, CO - Are you looking for a getaway destination with your family? No need to venture far. Denver Art Museum offers a program called "Family Fun at the Museum", where you can do challenges with your family to make your museum visit more enjoyable and entertaining.
Family Fun at the Museum invites visitors to explore the museum's buildings, outdoor sculptures, and galleries. Pick up the physical activity cards at the visitor services desk or read here
First, go outside and take a look at Dan Ostermiller's Scottish Angus Cow and Calf. The sculptures are made three times larger than in real life. Fun fact, Ostermiller found out the sculptures were too big to fit through the door of his studio, so he cut them into pieces and reassembled them outside. The challenge is to take a photo with the sculptures as if you are the same size as the cow and calf. Are you in?
Next, pay attention to the outer walls of the Martin Building and Hamilton Building. Can you guess what they are made of? If you were to redesign the Hamilton Building, what material will you use? Challenge yourself and your family and be creative!
Then, step inside and take a look at the big sculptures of everyday things by Denver artists Claus Oldenburg and Coosje van Bruggen, such as a broom and dustpan, and an ice cream cone. If it were you, what object would you make a huge sculpture of? Share the idea with your family member.
Last, the museum provides Family Art Check-In, an interactive way to engage with the art around the museum. Simply aim your phone's camera to the QR code on a museum sign, then choose wherever you want to go in the galleries and follow the prompts accordingly. Click here
Other than those mentioned above, Denver Art Museum also offers activities and games you can play with your family. Read about more games here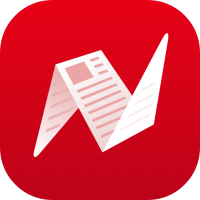 This is original content from NewsBreak's Creator Program. Join today to publish and share your own content.