DENVER, CO - Denver Public Library created a collection of standalone mystery novels. These claimed classic and relevant novels do not contain cliffhangers, perfect for readers who do not want to read a trilogy.
Here are the three most popular novels in the collection. Click here for the full collection
1. Ordinary Grace: A Novel
Ordinary Grace: A Novel is written by William Kent Krueger. Released in 2013, the novel touches on the subjects of family, murder, grief, and coming of age.
The story is set in New Bremen, Minnesota, in 1961. It tells the story of Frank Drum, a thirteen-year-old who has to endure deaths in many forms surrounding him. The young boy has to demonstrate maturity and gumption beyond his actual age. Forty years later, Drum tells the story of finding the price of wisdom and the enduring grace of God.
2. And Then There Were None
And Then There Were None is written by author Agatha Christie.
Christie, who usually featured Belgian detective Hercule Poirot in her books, decided not to add him in this novel - or any detectives at all.
The story tells about ten house guests, trapped in a mansion on an isolated island. They later find out that they are the prey of a diabolical killer. Murders occur as described in the nursery rhyme found in every room. The novel follows these people as they try to unravel the mystery surrounding them while trying to survive.
3. The Dry
The Dry is written by Jane Harper and released in 2017. The 328-paged-novel is one of Harper's creations that can be found in the library.
The Dry features the story of a small-town story that hides big secrets. Federal Agent Aaron Falk returns to his hometown to attend his best friend, Luke's funeral. As Falk and a local detective try to find the truth about Luke's death amid the worst drought in a century, old mysteries resurface, along with lies that have haunted them.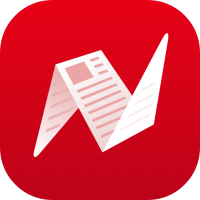 This is original content from NewsBreak's Creator Program. Join today to publish and share your own content.