DENVER, CO - Whether you are local or in town for a visit, pizza is one of the best lunch option available in Denver. There are so many good pizzas to be found in Denver and the surrounding area. If you are looking for a place to start your pizza journey or just looking for a quick brunch, check this list of top pizzas in Denver.
1. Pizzeria Locale at Denver, CO
The quick serve setup and the least expensive price might have fooled people who came to visit, but the Neapolitan style pizza they serve here has been the locals favorites. You will see the crew making dough and toppings everyday so everything is fresh from the oven. You can keep it simple with the Neapolitan pizza, but don't forget to try the margarita and Diavola pizza.
2. Pizzeria Lui at Lakewood, CO
The place is small and the crew is always lively busy, Pizzeria Lui is basically a take-out only restaurant. They don't do delivery so you will have to visit the place yourself. It is one of the top local favorite wood-fired pizza. They only have one size pizza, it is a thin pizza with a crust that has the right chewiness. They are open from 3 p.m. until 9 p.m. or whenever they run out of dough. That means it is always best for you to call ahead before showing up.
One of the most popular pizza place in Denver, and might be one of the best there is, that serves Detroit style thick rectangular shaped pizza. They serve other kind of pizza but the Detroit style is a go. The price is around $25 - $30 a pizza making it quite pricy if you compare it with the other two places mentioned, and might be more than what people usually spend in Little Caesars. But the taste of the pizza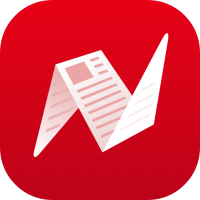 This is original content from NewsBreak's Creator Program. Join today to publish and share your own content.