FORT COLLINS, CO - Looking for a casual lunch or dinner alternative? For those of you who are in Fort Collins and its surroundings, you can try a pizza restaurant from the following recommendations:
1. Beau Jo's Pizza
The thick Colorado pizza is, of course, at Beau Jo's Pizza. Not only pizza, in this restaurant, but there are also calzones and a favourite menu, namely Mountain Pies. Pizza dough is always served fresh every day and uses Colorado mountain honey as one of the secrets.
Beau Jo also cares about the health of its customers; they have a special gluten-free and dairy-free menu. Their mainstay menus are Margherita, Chip's, Sky Hawk, Lil'Italia, Hipster, The Motherlode and Vegetarian Combo. Don't forget to mix it with the local beers in their restaurant.
2. Krazy Karl's Pizza
Nate H as the owner of Krazy Karl's Pizza, deliberately chooses fresh and local ingredients for his restaurant. Ripe tomatoes to fresh vegetables for topping did not escape Nate's attention.
If you are looking for a restaurant to hang out with until late at night, Krazy Karl can be an option. Sample Loaded Baked Potato, Sweet Chili Chicken and Slightly South of the Border while enjoying their Happy Hour promo every Monday.
3. Totally 80's Pizza
Carrying the classic 80's concept, Totally 80's is a pizza restaurant with a unique concept. Their dough and sauces also consist of 14 different types of herbs and spices. Not only that, the dough making process uses naturally fermented flour dough.
This variety of pizza options can be an alternative for lunch or dinner; Italian Specialty, Awesome Frito, Totally 80's Supreme and Meat Lovers. Don't worry; all of their food does not use added preservatives and additives.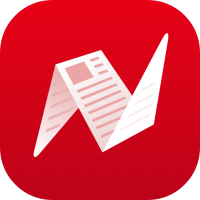 This is original content from NewsBreak's Creator Program. Join today to publish and share your own content.