FORT COLLINS CITY, CO - The Fort Collins Museum of Discovery will hold an innovative exhibition, "Mental Health: Mind Matters," from September 25th in the fall until January 2nd, 2022.
This exhibition aims to make people aware of the importance of mental health and well-being as well as provide an understanding of the definition of mental health itself. In addition, this exhibition also aims to provide a safe space to discuss mental illness experienced by a person.
Besides to revealing more clearly and clearly about mental health, this exhibition will also bring visitors to a fundamental understanding and closer to the mind matters that always occur in everyday life.
This exhibition will be presented in three languages: English, French, and Spanish. The Mental Health: Mind Matters exhibition is for visitors of all ages, and later they will be brought to a real experience about mental health issues and the mind surrounding the environment.
During this exhibition, visitors can also see and learn about the history of mental health. Then, the visitors can also take quizzes related to the paradigm or misconceptions of society in assessing mental illness.
In addition, visitors can also write down their worries and anxieties through Worry Shredder. This exhibition will also provide information related to local services to share experiences and mental health around Northern Colorado.
For further information regarding the Mental Health: Mind Matters exhibition, visitors can periodically check the Fort Collins Museum of Discovery official website to find out which workshops or programs will be held during the exhibition.
This information can be accessed through this link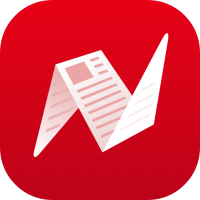 This is original content from NewsBreak's Creator Program. Join today to publish and share your own content.