DENVER, CO - Denver is a city with more than half of the open space of public facilities in Denver, making Denver one of the must-visit destinations for nature lovers.
There are many outdoor things in Denver, such as hiking, camping, fishing, kayaking, and others. Denver has the most strategic location for climbing the Rocky Mountains, with all the facilities that can make it easier for visitors to go there.
The natural beauty in Denver, such as mountain ranges, stretches of sand dunes, and so on, makes Denver one of the cities that must be visited for those who enjoy the natural beauty.
Here, four national parks around Denver must be visited when visiting Denver.
1. Rocky Mountain National Park, Colorado
The park is about 76 miles from central Denver, taking approximately 1.5 hours by road. Here, visitors will be presented with a beautiful stretch of still preserved mountains and the wild flora and fauna around them. Visitors can still see wild fauna, such as black bears, moose, bighorn sheep, guinea pigs, elk, etc.
2. Great Sand Dunes National Park
The park is about 238 miles from central Denver, about 4 hours away. The park consists of a stretch of sand dunes that are pleasing to the eye, and visitors can slide on the sand dunes using a sandboard or sled. If lucky, at night, when the moon is not visible, visitors can see the beauty of the Milky Way that dominates the night sky in the park.
3. Black Canyon of the Gunnison National Park
This Park Park is about 252 miles from central Denver, about five hours away. In this park, the Black Canyon stretches for 12 miles of the picturesque Gunnison River. Here, visitors can do hiking, kayaking, stargazing, and so on.
4. Mesa Verde National Park
The park is about 417 miles from central Denver, about 7.5 hours away. The park is located in the southwestern corner of the state. Visitors will be presented with various ancient Native American heritage sites and is home to thousands of archaeological sites.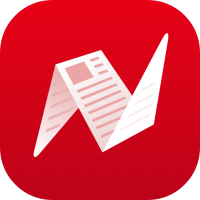 This is original content from NewsBreak's Creator Program. Join today to publish and share your own content.