ARVADA, CO - Summer is here, and it's time to play with pets. But be careful; pets such as dogs can get heatstroke if the temperature is too hot. To avoid this, pet owners should check the condition of their animals and follow some tips.
Before getting into the tips, be sure to recognize the symptoms that may occur if your pet is dehydrated and overheated:
- Fast heartbeat
- Excessive drooling, but the nose area is dry
- Vomiting / Diarrhea
Watch your pet if they limp easily and wear gaiters to minimize walking on hot surfaces.
Below are tips for keeping pets from overheating:
Always provide enough water when walking around.
Due to the automatic increase in temperature, pets can become dehydrated more quickly than usual. It is essential always to carry a supply of water so that their body temperature is average.
Watch our dogs when they play.
Keeping them safe while playing in the summer is very important. Always supervise pets.
Don't even leave pets in the car.
A parked car and a dead air conditioner can be fatal if there are pets in it. The heat inside the vehicle can suffocate very quickly and cause death. It is also related to laws in some states that do not allow to leave pets in the car.
Never bring pets to the pool unattended.
Dogs are known to be good swimmers, but not all dogs can swim. Always supervise the dog while in the pool so that there are no unpleasant events. Then after the dog has finished swimming, don't forget to rinse with soap so that the chemicals from the pool water can wash off.
Keep pets away from harmful food.
Dogs have several dietary restrictions. Alcohol, wine, onions, and any product containing xylitol can be very harmful to dogs. Be sure to look after and supervise the dog while in the middle of an event with humans.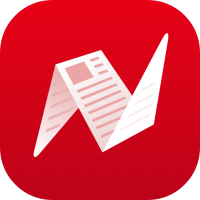 This is original content from NewsBreak's Creator Program. Join today to publish and share your own content.