DENVER, CO - In 2021, one of the most common ancestry groups in Denver is Mexican, with 31.2% residents of the city. This is why you can find plenty of Mexican restaurants in Denver. Out of the many options, check out these three best Mexican restaurants with authentic recipes and flavors, from traditional Mexican meals to margaritas.
1. La Loma
La Loma is a family-owned Mexican restaurant in 1981. It is now located across the historic Brown Palace, with varying opening hours: 11 a.m. to 9 p.m. from Sunday to Monday, and 11 a.m. to 10 p.m. on Friday and Saturday. The restaurant is open for various parties or events, including bridal showers, business conferences, brunch gatherings, to cocktail parties.
La Loma still offers their original menu, comprised of the Brinkerhoff family recipes. Taste the award-winning dishes such as their renowned green chili, margaritas, and fresh tortillas.
Get to know more about La Loma here. Catering and online orders are also available.
2. Lola Coastal Mexican
Lola Coastal is the go-to restaurant if you are looking for authentic Mexican flavors. Since its opening in 2006, the menu has been inspired by Mexico's Baja California Peninsula. Located at 1575 Boulder Street, Lola also features a bar that was named by Food & Wine Magazine as Top Five Places to Drink Tequila in North America.
The restaurant has private and semi-private dining spaces. If you are looking for a casual and fun environment, visit Lola and enjoy the creations of chef/partner Javier Plascencia.
Lola Coastal is open every day. Visit Lola Coastal's website for more info about their opening hours, reservations, take-out, or catering.
3. Adelitas Cocina Y Cantina
Adelitas Cocina Y Cantina is a female and family-owned business. Located at 1294 S Broadway, Adelitas serves traditional Mexican dishes from the state of Michoacán, Mexico, and Agave cocktails. Vegetarian and gluten-free choices are also available.
The restaurant offers lunch and dinner every day of the week with happy hours from Tuesday to Sunday, 3 - 6 p.m. Moreover, the brunch menu is available on Saturdays and Sundays. Due to the COVID-19 pandemic, Adelitas is limiting the visit of each customer to 90 minutes.
Find out more about Adelitas here. You can also order their menu online from the same website.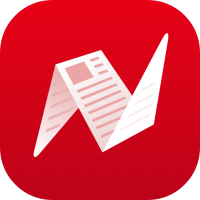 This is original content from NewsBreak's Creator Program. Join today to publish and share your own content.