GARFIELD COUNTY, CO – The current air monitoring program in Garfield County shows that the area has excellent air quality. The air pollution in the county is declining and there is no National Ambient Air Quality Standard violations for the ozone were reported in 2020.
According to a report by Air Resource Specialist, in 2020, Garfield County experienced 335 days with good air quality over 24-hour period, 26 days with moderate air quality, and only four days of considered unhealthy air quality for sensitive group of people.
Another research also done by the county which shows the county experienced 258 days of good air quality for 8-hour ozone, 103 days of moderate air quality, and only 5 days of considered unhealthy for sensitive groups of people.
The Garfield County uses standardized system called Air Quality Index or AQI, as well as local air pollution control programs to measure the quality of the county. There are six levels of air quality according to AQI system. The six different levels are good, moderate, unhealthy for sensitive groups, unhealthy, very unhealthy, and hazardous.
For the past year, the county has monitored the air quality at five different sites. Those sites are Carbondale, Parachute, Rifle, Battlement Mesa, and Bell Ranch in the south of Silt. The county uses real-time data and live feed camera focusing on ozone, particulate matter, and nitrogen dioxide level.
So far, there is no concerning findings and the overall air quality is considered good. All the previous reports about air quality can be accessed online. More detailed information can be found at garfield-county.com/air-quality/documents.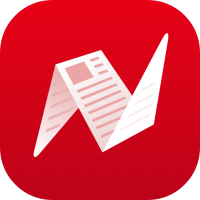 This is original content from NewsBreak's Creator Program. Join today to publish and share your own content.