CASTLE ROCK, CO – The residents of Castle Rock are invited to give their comments and feedback in regard to the upcoming community's open space and new trail system. The open house will be held on Wednesday, September 1, from 5:30 pm to 7:30 pm, at the Wrangler Park Pavilion, 2418 Autumn Sage St.
The open house will discuss the aspects of the new open space, such as entrance roads, parking lots, and how the property can be accessible for the public. The residents will get a closer look into the project, and they can give their opinions about it. The input from the public will help to determine the project scope, trail alignment, and the budget needs.
Right now, the town has 230 acres of open space in Cobblestone Ranch and 450 acres in Douglas County. The Town of Castle Rock will be partnering with Douglas County to discuss the master plan of combining the two open spaces.
Staff will also be explaining an update in regard to the Colorado Front Range Trail. This project was approved by the Town Council on July 2020. The Colorado Front Range Trail will connect Hangman's Gulch and McMurdo Gulch trails.
Additionally, there will be another northern segment which connect through Cobblestone Ranch neighborhood. Once the project complete, the residents of Castle Rock will have access to travel to Denver through the Cherry Creek Trail.
For those who are not able to attend the in-person open house, they can access the draft of the plan and give their comments online from September 1 until September 30, through CRgov.com/OpenSpacePartnership.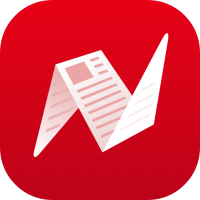 This is original content from NewsBreak's Creator Program. Join today to publish and share your own content.