BOULDER, CO – The City of Boulder just released its 2020 Health Equity Fund Report. Through this program, it is hoped that the people of Boulder can get accessible healthcare and improve their quality of life.
2020 was one of the most challenging year for Boulder community and everyone who have been impacted by the pandemic. Although the Covid-19 pandemic has widened the gap in terms of health equity, the City of Boulder's Health Equity Fund or HEF has helped thousands of community member to get accessible healthcare.
Boulder has invested around $14 million in Health Equity Fund program to provide healthy foods, healthcare services, physical fitness, nutrition education, as well as a wide range of wellness education and engagement activities.
This program is targeted to those who experience health disparities due to socio-economic background, discrimination based on gender, race, age, or sexual identity, and those who have no access at all toward healthcare.
Elizabeth Crowe, the manager of Housing and Human Services Department, said that in order to achieve health equity, the community members' health needs must be fulfilled, and health disparities causes, such as racism, poverty, and heterosexism must be addressed through systematic changes.
According to the report, more than 90% of community members in Boulder who received the food vouchers are increasing their fruits and vegetables consumption. Over 3,000 individuals with low-income also received vouchers for the farmers' market and retail groceries.
In healthcare access, financial assistance for vision, dental, and other medical appointment were given to 225 households. It is reported that 92% get their health needs met, and 71% increased their knowledge about healthcare options in the city.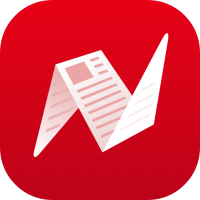 This is original content from NewsBreak's Creator Program. Join today to publish and share your own content.