WINDSOR, CO – One of the biggest car event in Northern Colorado, Cruise in Car Show, will be hosted by Town of Windsor this year. This annual event will be held during the annual Harvest Festival on Sunday, September 5, from 10 am to 2 pm, at the Eastman Park.
This event will quench the thirst of any car enthusiasts in Colorado. Cruise in Car Show will pack the Eastman Park with the coolest car collection, along with great food and music.
The cars that participate in the show will mainly categorize based on the years. The category of the cars include 20s and older, 30s, 40s, 50s, 60s, 70s, 80s, 90s and newer, trucks, as well as Diamond in the Rough category which highlight the cars that have unique features.
After the hiatus due to Covid-19 pandemic last year, this year's show will bring all of what people missed last year, whether it is the complicated machine or simply the aesthetic of the cars.
The Coordinator of Windsor's Parks, Recreation & Culture Department, Lexie Spykstra, said that there were over 300 car participants before Covid-19, and this year's event is expected to have more car registration entries and more crowd from the visitors.
The registration is now open through online registration form at www.recreationliveshere.com or call 970-674-3500 for anyone 16 years or older. To those who register before noon September 3, the registration fee is $15, and $20 for those who register at the day of registration.
Visitors who want to view the cars, stopping by, or mingle with the cars owners is completely free of charge. Visitors can also vote for their favorite cars at the Cruise in Car Show.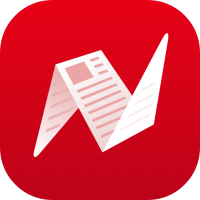 This is original content from NewsBreak's Creator Program. Join today to publish and share your own content.