BROOMFIELD, CO – The annual Broomfield Days is back in town to bring all the fun for the people of Broomfield. This event will be held throughout the weekend from September 17 to September 19 at the Midway Park, 1270 W Midway Blvd.
This Broomfield's favorite event is held every year on the third week of September. It is a three days of blast filled with fun games and various fun activities for all ages.
On the first day, the event will be started with the Broomfield Days Open Golf Tournament at the Eagle Trace Golf Course, at 7:30 am. From 7 to 10 p.m., there will be a special performance by 6 Million Dollar Band followed by Laser Night Show at the main stage.
For those who want a fun quieter activity, you can join the Lion's Club Bingo at the Girl Scout Shelter at 7 p.m.
Saturday is the main event of the Broomfield Days. This is the day that you don't want to miss. This day will be filled with various activities from the morning to the late evening. Some of the activities include clown contest, 5K race, trade fair, parade, food booths, canine competition, craft festival, as well as, three stages of entertainment and demonstrations.
The 5K race will start on the midway Boulevard near the Firehouse, and continue to the scenic Broomfield streets and bicycle path. There will be medal awards for the top 2 people who finish the run first in each of age division.
On the last day, the event will be ended with the Dock Dog Competitions. Registration is now open to anyone who interested to join the event. You can contact Kay Gazaway at 303.460.6925 or Matthew Gulley at 303.460.6912 for more detailed information.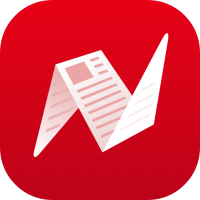 This is original content from NewsBreak's Creator Program. Join today to publish and share your own content.