CASTLE ROCK, CO – The residents of Castle Rock are invited by the city to attend the special Town Council meeting in regard to the development of Downtown Castle Rock. The meeting will be held on Tuesday, August 24, 2021, from 5:30 p.m. to 7:30 p.m.
This meeting will include the Downtown stakeholders, as well as the interested Castle Rock residents. The residents of Castle Rock are invited, so they can provide comments or feedback during the meeting.
One of the main purpose of this council meeting is to specifically discuss the eight different planning documents in regard to the development of Downtown Castle Rock that have some inconsistencies.
Another topic that will be discussed in the meeting is the permitted height building in Downtown area.
And as the area continue to grow, the meeting will also discuss the area's capacity to handle traffic. An ongoing research is currently conducted to address this issue. The complete result is expected to come this fall.
Additionally, the staff of Downtown Alliance and the Castle Rock will provide the overview of the redevelopment, as well as the progress they have made so far. Hopefully, the public will have better understanding about the project and provide meaningful feedback.
The Downtown Master Plan which was completed in 2008 is an ongoing project to create betterment for the Downtown Castle Rock. Some goals of the project include an improvement the area's historic feature, easy access to open spaces through Downtown area, welcoming and friendly Downtown core, and to ensure the public safety in Downtown area.
Both in-person and virtual attendance are available for this meeting. The in-person meeting will be held at Town Hall, 100 N. Wilcox St. in Council Chambers, and online participants can access CRgov.com/CouncilMeeting for further details.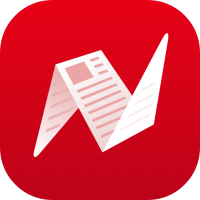 This is original content from NewsBreak's Creator Program. Join today to publish and share your own content.