ARVADA, CO – The annual Arvada Days is back to bring all the fun for the people of Arvada. The event will be held on Saturday, August 21, from 10 am to 3 pm at the Clear Creek Valley Park, 3700 W. 58th Place.
This annual event in Arvada is one of the most popular festivals in the city. This event is dedicated to old-fashioned family fun times filled with games and many fun activities. Arvada Days invites all people from all ages to enjoy various fun festival activities for the whole family.
One of the activity from the festival is Kids Fishing Derby which will be hosted by the Arvada-Jefferson Kiwanis Club. This activity will be divided into several age groups. For kid ages 5-8 year old, the time of the contest is 10 am to 10:45 am, 9-12 year old is 11 am to 11:45 am, and for the 13-15 year old, the time of the contest is 12 pm to 12:45 pm.
There will be 1st, 2nd, 3rd place winners for each of the age group. Parents can register their kids at the Arvada Days Kids Fishing Derby website.
Another fun activity in Arvada Days is the 5K Endurance Challenge Race/Walk that will be hosted by the Ralston House. This activity will start from 10 am to 12 pm. This race/walk is one of the effort from the city to bring awareness and stop child abuse.
The other fun activities from this event include Face painting, Train rides, Vintage carnival games, Three-point contest, Potato sack races, Wiffle Ball Home Run Derby, and magic and balloon animals by Ed Aragoni.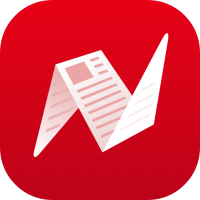 This is original content from NewsBreak's Creator Program. Join today to publish and share your own content.