SAN MIGUEL COUNTY – The Proposed Forest Plan of Grand Mesa, Uncompahgre and Gunnison or GMUG is finally open for public review. The public review will be available from Friday, August 13, 2021, for 90-days.
Chad Stewart, the Forest Supervisor, stated that this is an important "milestone" for the project, and he feels grateful for the upcoming collaboration with everyone involved that brought the project to the next phase of the progress.
Over the years, the plan of this project has been evaluated, discussed, and revised from time to time. The Forest Plan revision was helped by the 2012 Planning Rule that identify which policy is working and which is not using the available empirical data and meaningful public participation.
Public involvement is one of the key aspect in this ongoing project. The Forest Service will use any available tools to collect the feedback and maintain communication with the public. Some of the tools that will be used for the public engagement process include newsletter, webminars, social media, story maps, and any updates on the website and through email.
The public can access all the past publications, resource, previous webminar recordings, and information on how to comment through the planning website.
There will be five Zoom virtual open houses and four Zoom webminars to provide context and detailed information about the project. The first part of the webminar will be held on Tuesday, August 17, from 9 am to 11 am, and 4 pm to 6 pm. The second part of the webminar will be held on Thursday, August 19, with the same time as the part one.
The public can send their comments about the project before November 12, 2021, through:
• Online comment http://fs.usda.gov/goto/gmug/forestplan_comments
• Email: gmugforestplan@usda.gov
• Fax: (970) 874-6698
• Mail: 2250 South Main Street, Delta, CO 81416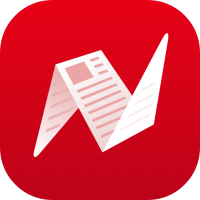 This is original content from NewsBreak's Creator Program. Join today to publish and share your own content.